How Education LMS is Reshaping the Academic World

Education is and always has been an ever prevalent and undeniably important cog in the wheel of life. With the advancement of technology, the face of education in today's time is undergoing a rapid transformation into education LMS.
Education LMS and Elearning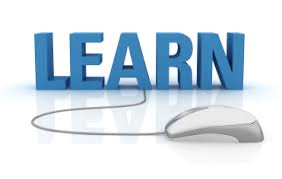 Right from K-12 schools to institutions of higher learning, many educational organizations are embracing eLearning as a superlative alternative to traditional learning methods.
Widespread access, superior learning material, breaking the geographic barriers, learning at an individual pace, cost reductions and overall a more fun and engaging way of learning are just a few of the many advantages of implementing eLearning through an education LMS.
Education LMS vs Corporate LMS
While both corporate LMS and education LMS provide the same basic functionalities, e.g. easy remote course access, content management, and creation tools, etc, their main point of differentiation lies in their focus on the divergent needs of corporate and educational organizations.
While there is no hard and fast rule on using any particular type of LMS for each sector, it would be much easier on the user if the LMS he/she is using is optimized for the specific features his/her organization requires.
To clarify, let's take a glance at some of the main differentiators of Corporate LMS and Education LMS.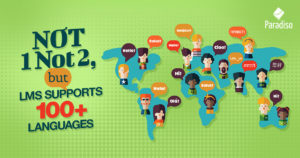 Type of training:
The type of training an LMS provides in corporate and educational institutions respectively is vastly different. An LMS for Education is more focused on offering deep knowledge and greater understanding of the courses, with firm theoretical and historical roots. Learners are encouraged to act on their curiosity and build more experiences for themselves. The focus of an education LMS is more on theoretical information rather than an entirely practical perspective.
Update frequency:
An Education LMS does not need to update its course content too regularly as educational courses are based more on the sciences and humanities, which change at a much slower pace than the market needs. Since corporates work on the basis of ever-changing business needs, it is imperative that the corporate LMS has the ability to frequently update the course content in time with the new developments.
Timeline management and course scheduling:
Education LMSs are designed to support common academic time units like academic years, semesters and so on, which means that course schedules are more rigid as compared to corporates as the academic timelines are known in advance. On the other hand, a corporate LMS has to allow a more flexible course schedule as the corporate timeline tends to fluctuate owing to various factors like changing business needs, market demands, etc.
Support Culture:
The support culture of the LMS is another differentiating factor between corporate LMS and education LMS. The support provided for educational LMS focuses more on educational workflows and the support staff is well versed with common eLearning issues related to academics and their solutions. Corporate LMSs focus on providing enterprise level support with the support staff being well trained in providing effective IT support for corporate needs.
How an education LMS proves useful for students: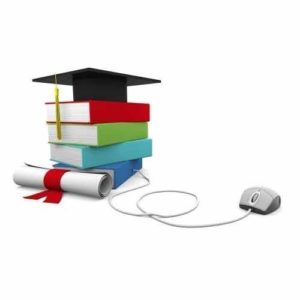 Anytime, anywhere access to courses: Through an education LMS, students can access their courses easily, no matter what their location might be, and at a time which is convenient for them. They can also use any device they have to access the content, so they are not bound to using any particular kind of technology for their courses.
Consolidated Information: All the courses or data that the students need to use are very conveniently stored in one centralized location through the education LMS. Students can quickly access any course they want, without having to spend any time hunting for the data.
Increase in communication: A good Education LMS has features like social learning, which encourage the students to interact with one another and increase communication by exchanging information, opinions, etc. Not only does this encourage the students to be team players, but also keeps them well informed and updated on any new developments by keeping in touch with their teachers and peers.
Enjoyable learning experience: An education LMS offers content that is information rich and engaging for the student. Through the use of features like gamification, students using the education LMS will have a much more fun and engaging learning experience, making the transfer of knowledge much more effective.
Time saver: Students can save a lot of time that would go in searching for content, submissions, etc, with the help of the education LMS which provides them with the benefits of consolidated data, quick submissions, progress reports, etc.
These uses are just the tip of the iceberg when we talk about the benefits of an Education LMS for students. A good education learning management system provides a sound platform where students and teachers can get the best out of their learning experience.
Before signing off, let's take a quick look at the eLearning trends to follow in 2017: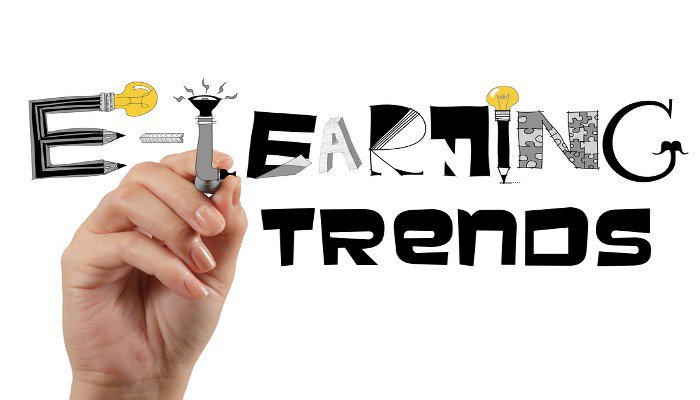 Gamification: No matter the age of the learner, gamified courses are always popular as they are more attractive and engaging than regular courses. More and more teachers are choosing to gamify their courses to provide a more stimulating learning experience for their students. Gamification is one trend that is definitely taking the eLearning industry by a storm.
Personalized learning: Customized learning experiences are always more productive since students learn at their own individual pace, and having personalized learning courses will help them better retain the knowledge they are getting. While it is quite difficult to have personalized learning for classrooms that have a large number of students, it is not impossible as many education LMS vendors in 2017 are coming up with exciting new features like goal engines and rule engines, which will allow instructors to create more personalized content for their students.
Bite-sized learning: No learner, irrespective of age, can retain a big chunk of information that is thrown at them, no matter how much they try. Just think of the long 1 hour classes you had to sit through as a child, looking at the clock and counting the seconds till you hear that blessed bell. To counter this, many instructors are choosing to break down their courses into more manageable chunks, so as to keep the student engagement high and ensure maximum retention of the data. 2017 will see a considerable growth of bite-sized learning courses for this reason.
Peer to peer assessment: Humans are inherently social beings. Observing and learning through our fellow beings has been prevalent for ages, however, it is now that we are fully grasping just how much influence our peers have on our learning. By adding peer to peer assessment, the students will not only be assessing other's performance but their own as well. They can help each other obtain, assess and maintain knowledge and competence levels, thus instilling a sense of equality among them. Hopefully, more education LMS vendors will consider this and add more features for peer to peer assessment in 2017.