Here's why Gamified Onboarding works Brilliantly!

Onboarding is Brutal…

For any rapidly growing organization more business and more revenue translates into an increase in hiring. And this increase hits the HR department the hardest. The HR needs to help new hires to adapt as well as excel in their new workplace. This often means that new hires have to follow long convoluted induction sessions, apart from complying with many other final onboarding processes. This results in a dip in their energy levels and enthusiasm.

LMS is the Savior...

Luckily now your company's HR can be equipped with Paradiso LMS's gamified employees onboarding solution. Our LMS transforms the tedious onboarding process into a thorough, rapid, interactive and rewarding set of activities. It uses game mechanics to engage new hires to complete missions and unlock different level that are mapped your company's onboarding process. It helps foster organizational culture by enabling HR administrator to customize visual themes and multimedia to create a positive and inspiring environment for new hires.

It empowers HR with extensible and comprehensive analytics to discover bottlenecks, while rewarding desired behavior by employees. Thanks to our LMS's engagement analytics, HR is also able to tailor an individual's onboarding experience. Paradiso LMS effectively helps your company grow with more confidence by ensuring that employees onboarding process is now a breeze. Paradiso LMS can be seamlessly integrated with existing enterprise apps and the deployment time is just a couple of days.

How is Maggie, the Onboarding Manager, managing Onboarding?

Meet Maggie! Maggie is responsible for onboarding new hires joining her company. But Maggie is feeling a bit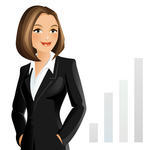 overwhelmed as the new employees are joining on different dates and also because they are located across different locations and time zones. And to add to the complications, the instructors are unavailable or are available at different times zones. That's not all, several new hires have indicated that the orientation sessions are boring yet others have been demanding a flexible training schedule. Now, Maggie wonders if there could be a more engaging yet easy to manage and effective on boarding experience for the new hires and then she discovers a gamified elearning platform – Paradiso LMS.
This LMS is designed as an online social game, so that the new hire can learn anytime, anywhere even before the day of joining.  It provides a hassle-free and delightful orientation and onboarding experience that can be tailored to the needs of your company. Paradiso LMS social features like leaderboards and discussion forums encourage interaction between the new hires across locations.
The game mec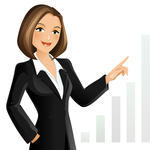 hanics such as medals, points, badges and prices encourage the users to enthusiastically participate in the orientation program. Maggie logs into the admin console of Paradiso LMS and reviews the detailed analytics and reports. She is pleased to find that the engagement levels have significantly improved since Paradiso LMS was deployed. She could accomplish all this and at the same time reduce her overall new hire training expenditure. For Maggie, onboarding new hires got transformed from a nightmare to a simple click of a mouse.
Leverage the Game Levers to Engage Learners
Scoreboard tells the story
The LMS Scoreboard is actually a storytelling mechanism, that constantly stays on a user's page and keeps showing who is directly below and above them in overall score. The scoreboard can be customized to show the score of only two users directly above them. This gives the learner accomplishable goals that are within grasp, and also the ones that they can naturally set for themselves.
When using gamification in onboarding, scoreboards help the learners set their own unique competition and gravitate towards thinking to "out-perform" the ones above them, which is often its own reward. Users who are not competitive, when faced with low scores self-consciously gravitate towards completing the training to be at par with the colleagues. Over achievers meanwhile keep fighting for the #1 spot. The bottom-line of all this simply translates into learners becoming aggressive enough to complete training, just because their colleagues are doing it.
Badges boost learner engagement
Badges provide recognition for smaller accomplishments. People like to be acknowledged, when they complete smaller milestones. And if their organizations are the first to congratulate them, nothing like it. This acknowledgement of the merit of their accomplishments fuels their desire to progress in the learning process, no matter how interesting or dull and boring the material may or may not be.
Badges work in a way that triggers are set within the reporting function, and eventually they get sent to learners when they have done something of note. There is also an option to show these on social media where their 'friends' can 'like' or 'comment' on their public profile. These badges can be set on the scoreboard based on predetermined criteria selected by admin.
Points empower knowledge sharing in groups
Points can be assigned to learners through criteria decided by the LMS admin. To cite an example, the amount of 'likes' the user gets on a question he answers or for that matter the number of questions answered. This helps the organization in two ways, first it helps build a robust knowledge database within the community and second it encourages a positive learning environment where users share their knowledge to help others.
It's like a win-win situation where both, the community members and the user himself, benefit. It is seen that implementing a points-based system helps shape and mold user's behavior toward more fruitful results. It helps them gain the credit they seek for their knowledge and abilities.
Integrating with LMS
Our LMS does not come with scoreboards, point systems and leaderboards i.e. gamification in-built, but these modules can be customized as per client's requirements. We can customize and extend it to our LMS to match your (client's) need to the T. These are just a few of the many examples of gamification that you can implement into your company's onboarding process. By doing so, you have the potential to build a team of employees that are much more engaged and productive within the workplace.