How to create an online course in an LMS and ensure the success of your training programs

Creating an online course nowadays could be very simple thanks to the LMS platforms. With the use of multiple tools, you can make the content more interactive and obtain highly personalized data and learning experience. An LMS platform is the best ally for educational processes. In this blog, we will guide you on how to create an online course easily with an LMS or Learning Management System.

For education companies or online course providers, it is very important that the quality of the content is translated into income for those who create and sell them. For this, it is necessary to have software that adapts to both the type of content and the needs of the end user.

If you the as an instructor or teacher have learned knowledge, the next step is to offer it to the world with the best quality and accuracy possible, so that it becomes a benefit for users and generates an income for you.

At this point, you are probably wondering how to create an online course that will ensure a significant income and provide users with quality knowledge that encourages them to return for more.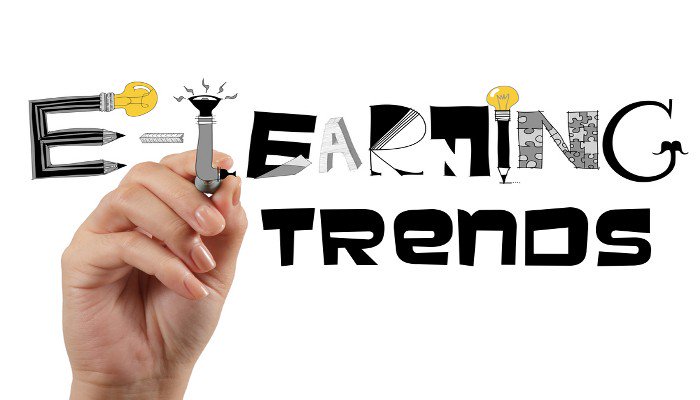 How to create an online course?
1. Identify an education necessity
Examine your knowledge and the educational needs of the market. Thus, you can identify which is the most appropriate content to create your virtual course and ensure the purchase of it. The key to success in creating an online course is to find the exact content that your target needs.
2. Make sure your idea is what users are looking for
Once you have cleared the subject you want to develop in your course, it is important that you conduct a marketing study to identify what the real needs of the users you want to take and find ways to meet them.
To ensure the success of your virtual course you should ask questions such as is your target market talking about it? Are people searching for online information about that subject? And look for what the competitors are offering to find the thing that will make your content different.
3. Provide courses that will ensure learning outcomes and success
To engage users it is necessary to demonstrate the success and quality of your courses. The best way to maintain the flow of clients is by providing a memorable educational experience that makes them want to come back for more. To demonstrate this, it is necessary to have clarity about the skills that the users will acquire when taking their course, as well as the knowledge or the added value that they can represent for them at a social level.
4. Get your information together
All the information you have in books, documents, hard drives or even in your head should be filtered so that only what is necessary for the target audience is delivered. Many times we believe that the more information provided is better, in the case of online courses, accuracy is essential to ensure that the skills that are intended to be achieved are properly enhanced.
5. Use tools to increase interactivity
To make your course more interactive and engaging you have at hand multimedia tools, gamification and other options to make lessons where the student must actively participate to advance in training and many other tools of the LMS platform that you choose for your course.
6. Decide the structure of your content
You must organize the contents so that students acquire a learning plan that takes them from the basic concepts to the most complex part of the curriculum. This is possible through the organization of information in modules, which in turn can be divided into readings, class sessions, interactive videos, mental games, etc.
7. Set up your online learning environment
It is time to publish your course and offer it to the world. For this, it is necessary to have the necessary tools and channels to reach the required public and, more importantly, to develop the courses in an agile, safe and quality way.
For this, you will need an online course store (e-Commerce) and of course a Learning Management System like Paradiso LMS. Being these two completely different, it is possible to perform an LMS eCommerce integration that will make the processes much easier to be performed from the same platform and with a single sign-on.
8. Offer your online course to the world
Once you have everything ready it's time to create a marketing plan to take your online course to the specific target and more importantly, make it attractive, with an engaging message and at a reasonable price.
It is very important that you consider the price offered by your competitors for similar courses and the added value of your own course. To give a monetary value to your online course, you must measure real aspects of the knowledge you will provide and the quality of the course.
It is very important to choose an LMS platform that adapts its content to compliance standards, that has tools to enhance the quality of the course, that allows integration with other platforms and that has an excellent support service. Paradiso LMS has a reliable free version, our SaaS platform is perfect to fit any company or content needs.
Paradiso Free LMS is a rich featured, easy to use, fully customizable cloud-based LMS for Educational and Corporate Institutions. You can personalize the platform according to your needs, upload courses, create and enroll your students. Some of the features included in our free version are:
Certifications.

User and course management: Create, delete, edit, import and export users or courses.

The ability to provide printable certificates to the students.

User-friendly Interface.
Paradiso Free LMS software has features designed to provide a unique learning experience for the students or employees. The benefits that you can start enjoying if you get an LMS platform are unlimited, some of them are:
Personalize the teaching and training processes.

Resources optimization.

Increase performance.

Constantly update information.

Develop a collaborative environment.

Get remote assistance.

Have schedule flexibility.

Make the student or employee the centre of education.

Work with multiple teaching tools.

Create spaces to share information and communicate.