Thanks for Attending our Onboarding Gamification Webinar

>> Get the webinar slides and video <<

Thank you for attending our webinar on onboarding gamification held on Tuesday, 2nd August, 2016. As usual, we had registrations as well as attendance pouring in huge numbers. This is the third time we had conducted a webinar and every time we get to experience love from people wanting to register in massive amounts. This time, we made sure the last minute barge-ins were handled properly. In case you attended our previous webinars on Moodle gamification and LMS gamification, you'd have known how we were put off track by the last minute registrations, just before the webinar started.

This time the webinar was completely targeted towards the HR fraternity. Onboarding was the topic of discussion. "Ouch…" Yes, we understand the pain this topic brings to the HR. So, if you are reading this and belong to the HR fraternity, we reckon… We had something of great use to you. In case you missed the webinar, you can check out the slides and video here.

>> Get the webinar slides and video <<
Onboarding or simply boring?
Just imagine your new hires walking in and getting bored to death under the piles of information dumped on them. No one comes to ask them for lunch, while only a few employees come by to greet them a fluky hello. Fairly isolating for them… Isn't it? The worst part? They'll tend to remember these experiences for a long time.
Step back and think if such type of onboarding is really helping. And for heaven's sake, start seeing the connection of high attrition to a badly done onboarding process. Why we say this? Because if your newbie employees lose enthusiasm and motivation, they may decide to jump ship to another organization. All the time you spent screening, interviewing and making a final decision would go down the drain. Not to mention the money that'd be lost in the process.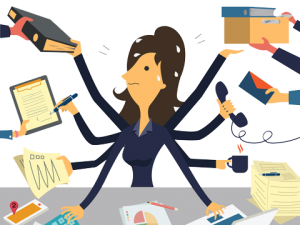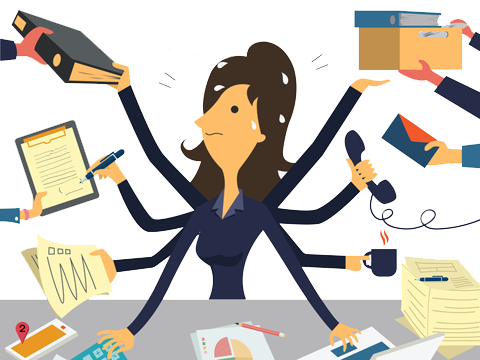 Save yourself & gamify your onboarding! Because getting to know a company should be a joyous experience for your new hires, not a punishment.
Throw a little fun, i.e. gamification in your onboarding mix and see the magic. It'll not only get your new hires pumped up from the get-go, but also help avoid administrative misunderstandings and petty annoyances that can sour the new relationship.
So, sit back, get yourself a cup of coffee and read on… You are about to get introduced to a gem you hadn't thought about when indoctrinating a new hire into your company's inner sanctum.
 >> Get the webinar slides and video <<
Turn your onboarding into red carpet 
In the webinar, we hope we gave you some food for thought about the importance of adding gamification in non-game environments such as onboarding. Not only that, we gave live examples of businesses like McDonald's, that used gamification to onboard their employees effectively.
Let's just say, gamification is not just about playing games while learning! Then, what is it?
Gamification is all about playing with the psyche of the learner. People love playing games and tr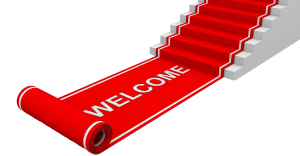 ust us when we say, their mind is 100% involved when playing games. Don't believe us? Try this simple experiment! Try to distract somebody who is in the middle of the game, and gauge the reaction. He'll either ignore you and continue with the game or will get panicked by the sudden distraction. This means our minds are 100% involved when playing the game and doesn't want to accept any distractions.
Now, extrapolate the same scene to the onboarding environment. Imagine, you are playing a learning game and, after finishing 3 levels, all of a sudden you are asked a question. You'll know the answer because your attention was 100% there. And yes, would you forget the correct answer of that question? We don't think so. Hence, the pressing need for onboarding gamification!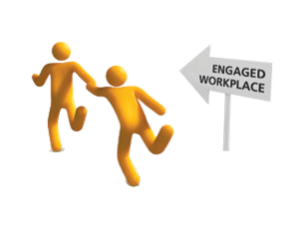 The webinar gave information about how gamification, when done properly, can help you engage your new employees by tapping into their natural desires for socializing, learning, mastery, competition, achievement, status, self-expression and altruism. Contrary to the benefits gamification brings in, many organizations shy away from using gamification in their formal onboarding programs, believing that while it is fun for the learners, it does not necessarily lead to desired learning outcomes. We specifically cleared this confusion by emphasizing the need for a meaning-business application of onboarding gamification. So that your new employees achieve their set goals after joining an organization, while you as the HR department achieve yours.
 >> Get the webinar slides and video <<
How does your ROI leak because of bad onboarding? Allow us to explain. When an employee is asked to wait until he/she finishes onboarding training, instead of hopping onto the work for which he/she was hired… Doesn't that translate into wasting of man hours that could have otherwise been utilized for his core skills?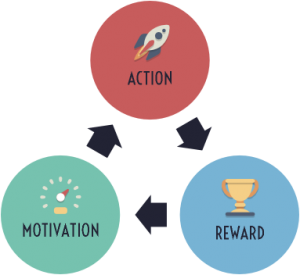 The learning curves of the new hires get extended, which can eventually cost the companies almost 1% to 2.5% of the total business revenues.
Remember, first impressions are everything. You only get one opportunity to get it right. With onboarding new employees, the objective is to make a good first impression, and that too right from the start.
If you want to learn more about Paradiso LMS or have questions, proposals, or just want to know about our upcoming webinar, Contact us Now!
We've made the recording and the PDF of the webinar available for you.