Tips: What to look for in a Top Extended Enterprise LMS

A top extended enterprise LMS is the one that solves the necessity to have a training platform that can be used in the different ways of shared use LMS, among which you can find the implementation in branches of a company, franchises or to give access to users or customers of online courses, among others.

If your LMS is destined to be used by different departments, branches, channel partners or vendors then an extended enterprise LMS may be of interest.

A multi tenant or extended enterprise LMS effectively gives you a number of different LMS platforms, for the price of one. The users of one tenant may not know that they are in a tenant, or that their tenant is part of an extended enterprise under one multi-tenant LMS.

What they have is their own personalized learning environment within an extended enterprise LMS, which feeds into and draws from just one database.
What can do for your company a top extended enterprise LMS?
An extended enterprise LMS is SaaS (software as a service) architecture capable of serving multiple customer/clients, by login into a single instance of the LMS. It's like a parent-child relationship, where the main company acts as the parent for the extended enterprise LMS and the channel partners etc., are the children. Now, in this partnership, the parent can see every child, but the child can see himself and not any other children or the parent… just to put it in simpler words.
This is why Paradiso LMS, one of the top extended enterprise LMS,  could be right for you:
If you need rapid deployment for an urgent project.

For a lower cost of operation, our LMS provides an effective & affordable solution for organisations.

Your organisation needs a short or flexible commitment period for the e-learning activities

If you are just starting out in e-learning with a tight budget.

If you want a cost-effective and quick turnaround solution.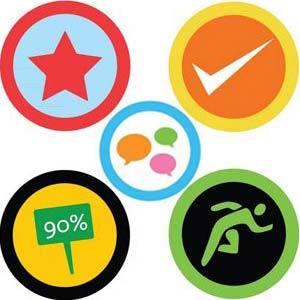 Which features and characteristics should you seek for in the Top extended enterprise LMS?
Make sure that the LMS meets your training requirements. If you need specific features, integrations or amount of space and users within the platform.

The LMS extended enterprise system must fit your budget. Even when talking about hours of support, capacitation, amount of integrations and the way you want to pay for the users or if they will be coming and going are some of the aspects to check.

A top extended enterprise LMS must have free demo availability. So company managers or people in charge can have a wide view of the functioning and look of the platform before beginning a negotiation and making a deal.

Compare your training needs with the

features of the LMS platform

. Make sure it has training options like competency-based, learning plans or blended learning so you can choose the right one for your employees.

Find an LMS with customization and branding options in deep. Some of the LMS in the market may offer look-and-feel customization but a Top extended enterprise LMS will provide personalization in a deep level that could go from the platform look to the ability to deliver highly personalized reports to analyze the training performance in deep, among other data.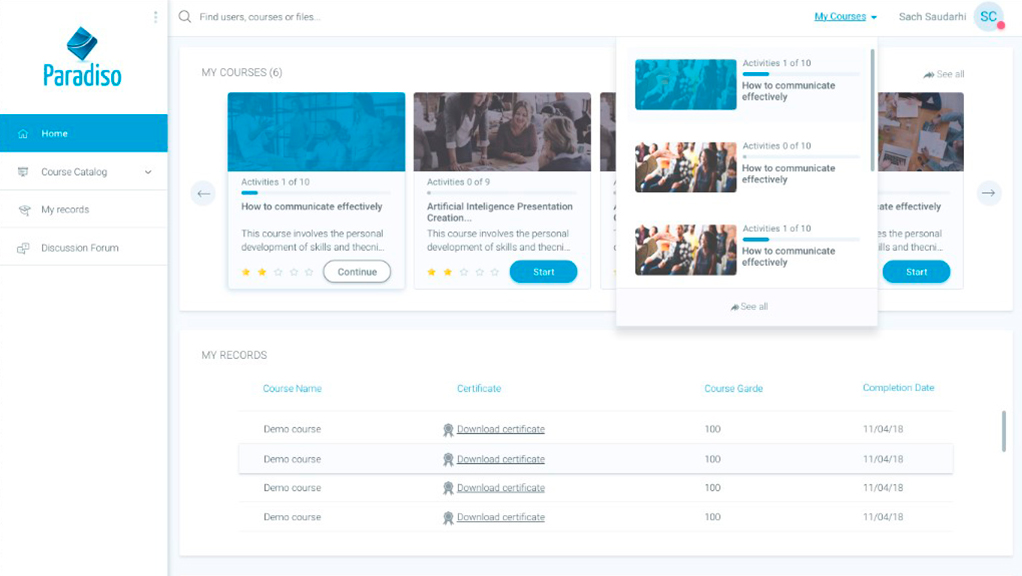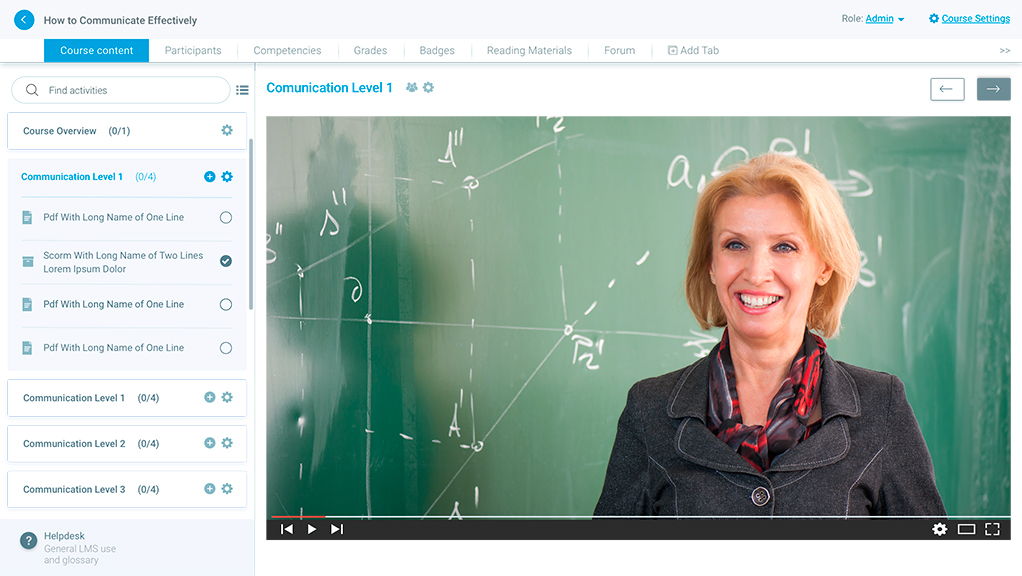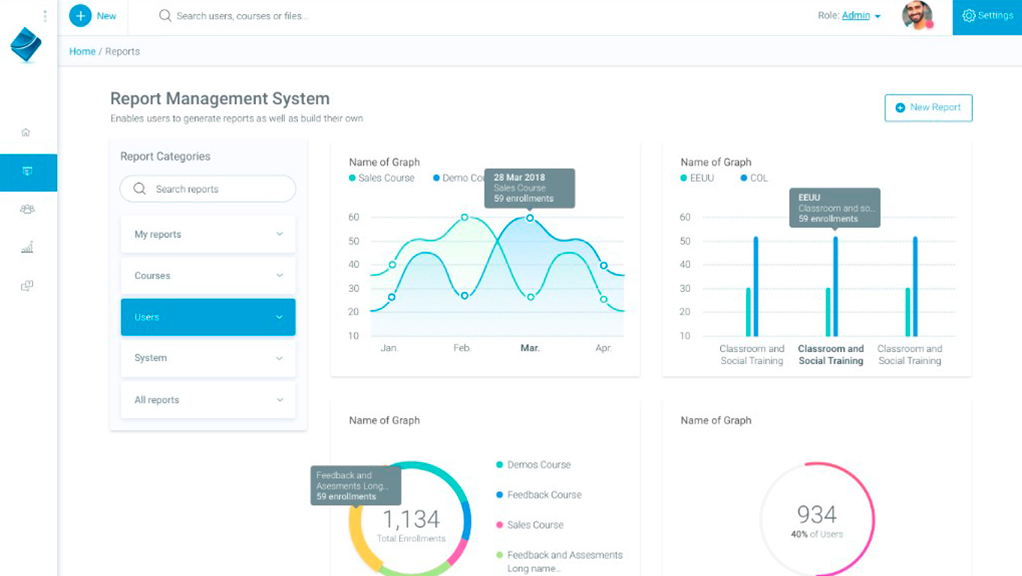 The LMS you choose must count with an excellent support service. With a properly trained staff that's ready to help and accompany the training process 24/7.

Acquire an LMS with

advanced report

capacity. Not just the average type of report but a deep tool that lets you have information on every aspect of both the training programs and the platform performance.

A Top extended enterprise LMS must come with

eCommerce capabilities

. So course selling companies or content makers can also get the chance of taking their product out to the eLearning world and make a good profit from it.

A

mobile-friendly platform

is a Top extended enterprise LMS. Letting your users and platform administrator have access to the courses content, interactive videos, evaluations and much more from any device and at any time even without an internet connection.

The

gamification

habilities separate an average LMS from a Top LMS. Make sure the gaming tool has the right activities for your specific training project and get on with it, no regrets.

The Top extended enterprise LMS you choose must be able to give digital and physical certificates. There must be a certificates feature to validate the courses and skills achieved in the training programs and they should be available both digital and printed.
Get further information about the excellent extended enterprise capabilities of
Paradiso LMS by sending an email to [email protected]