Top 6 Mobile Learning Benefits

It is well known that technology is the best hitch for new generations. Everything that involves the use of a cell phone brings a lot of mobile learning benefits because it adds interactivity tools, helps increase the user experience on the network or is more attractive to young people and adults involved in today's social practices. 

eLearning education is not staying behind that's why creating strategies around new trends is essential for the companies that want to create courses and for users who seek to have more affinity with their educational processes.

The previous is only one of the multiple benefits of mobile learning, that brings knowledge to users directly on the screens of their cell phones and increases the presence of virtual training in their lives. This is a tool that, with the appropriate use, can lead your company or institution to position itself as one of the best in the market and your users to keep returning for more thanks to the high levels of engagement that it generates.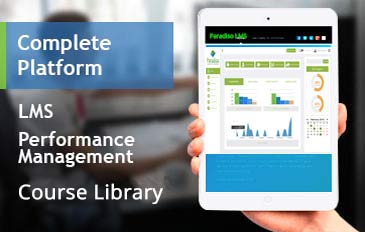 The role of mobile learning
Developing a permanent and accessible connection between users/students and the content is the key to get a quality education and much more if we talk about the new generations of learners and their relationship with technology. It is essential that companies or educational institutions implement strategies related to adopting mobile learning along with their learning programs.
The main objective to accomplish with the adoption of a mobile learning app is to decentralize the information, providing users with unlimited access to content that will now be de-temporal and delocalized.
This means that the users won't be tied to a place to be able to learn or they don't have to be at a defined time to take their lessons. But not only the space-time limitation is a benefit of mobile learning, its implementation also allows users to access the LMS platform and interact with most of its features without having an Internet connection.
Other mobile learning benefits that we can bring to your company include flexibility, accessibility, interactivity, motivation, and dynamism to the teaching, training and learning process.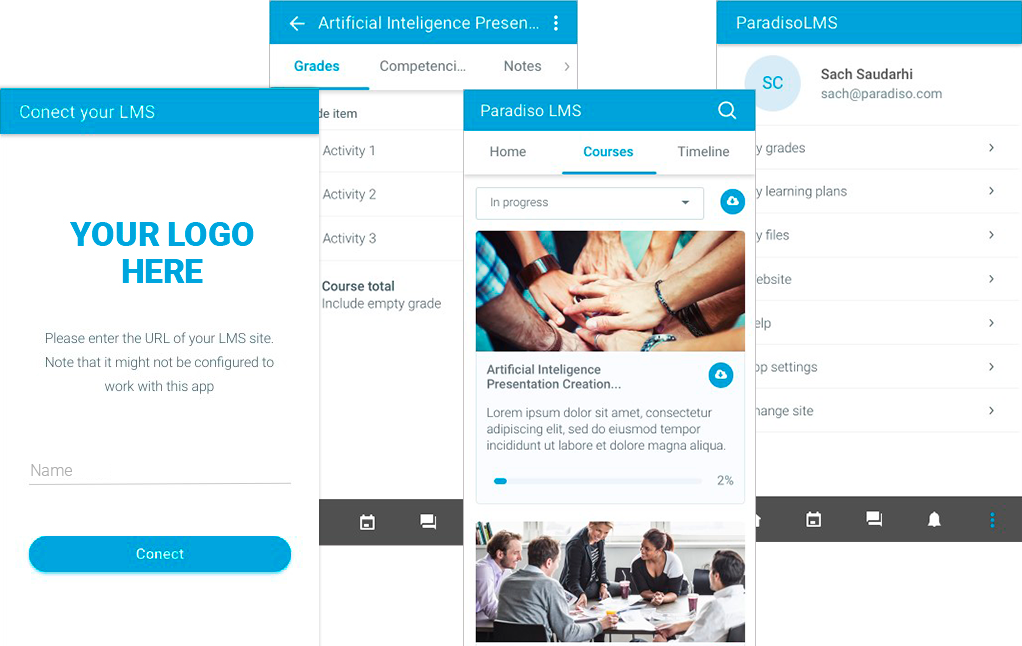 Top 6 mobile learning benefits
1. Higher completion rates:
Engage your students more and provide a tool that will ease the learning processes for them. This will increase the completion rates among your students/trainees since they are being thought through their mobile devices, making the training processes more attractive, modern and fitting the daily life bases of the users.
2. More effective learning:
Delivering more specific content, lectures, lessons, videos or any content material you have planned through the LMS mobile app will ensure the effectiveness by letting behind the unnecessary material and letting the users access just the exact content that they need for that specific lesson.
3. Increase in learning retention:
Learning through mobile phones produces better retention of knowledge because students will remember better information that is more concise and specific when taking their courses, capturing only what is most relevant and related to each other. In this way, they can remember and access the information while they are at work and do their work as best they can since they have adopted the topic as their own in their long-term memory.
4. Personalization of the training process:
One of the benefits of mobile learning is the possibility to customize your app. From the look and feel, the content, the type of content and its availability, the access control for certain users or the data that the LMS app throws from the user's performance, this eLearning app lets you manage multiple personalization options so you can get and deliver custom training easily.
The availability of mobile learning is unique. Thanks to the easy access that allows the immediacy of the technology, the learning contents are available 24 hours 7 days. This allows users to adapt virtual training to their daily routines and have no excuse for not learning because they can do it from any place or time and even without the need for an internet connection.
The responsive design of Paradiso LMS makes it available for any device you want to use for eLearning purposes. Ours is a very adaptable platform that does not lose its power when switching from one device to another. This way eLearning is all over and with its most valuable features ready for any type of users, being trainers, trainees, admins, course sellers, anybody to start their journey in the eLearning world.
Enjoy the multiple advantages of Paradiso LMS in its mobile version downloading our mobile learning app that is available in PlayStore, AppStore and Microsoft Store. For further information about Paradiso LMS and pricing options contact our team at [email protected]
Contact Us!