Implementing LMS in SharePoint
As the use of SharePoint increases as a corporate intranet portal, we put forth our LMS that blends well with the
SharePoint
environment. The product is directed towards those users who use SharePoint as their employee management portal of choice. Via the way of
SharePoint LMS
, we strive to increase the participation of learners in the training initiatives, while allowing them to make the best use of SharePoint.
Sharepoint Learning Management System Features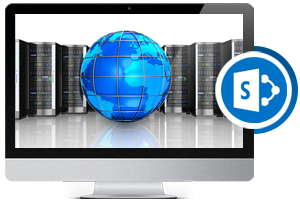 Version Compatibility of SharePoint LMS
SharePoint LMS
is built to play tough. It works on different browsers and all types of user interfaces. Be it a desktop, laptop, tablet or a smartphone, no device is difficult for our SharePoint LMS to handle. Besides, no matter you use Windows, Mac, Linux, iOS, Android or Blackberry, our LMS would run smooth on any given platform. Speaking of compatibility, the LMS can tag along with
SharePoint Online
,
2010
,
2013
or 2016.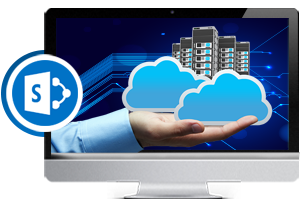 The
SharePoint LMS
comes with an in-house online course authoring tool, namely
Paradiso Composer
. This tool helps in turning the SCORM packages into courses that can be taken up by the learners via SharePoint. Customization of the courses, i.e. defining of the course front pages, specification of the course design, itemizing the course categories can be done with the help of Composer. These
SCORM-compliant courses
eventually work on all SharePoint versions like SharePoint 2010, 2013 and 2016 as well.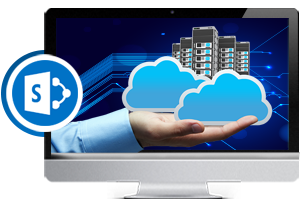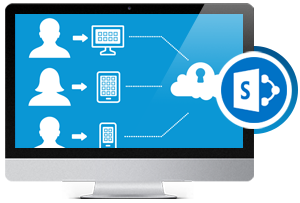 Sharepoint LMS supports Mobile Learning
Mobile learning has accelerated the growth of e-learning to extend to spaces beyond the traditional classroom. Our
SharePoint LMS
too supports the upswing of mobile learning. It offers flexibility in e learning and opens up newer avenues for interaction between the instructors and learners. The best part? Access to "just-in-time" information on the mobile devices of the e learners. Basically, 'just-in-time' is the type of knowledge and skills that are imparted for immediate application.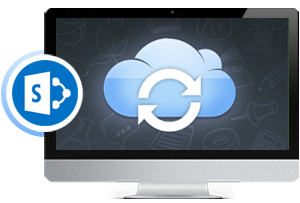 Manage Performance with SharePoint LMS
This aspect of the learning process helps in setting clear goals for the employees. With
SharePoint LMS
available, you can clearly identify competencies of the employees and likewise devise learning plans for filling the identified skill gaps. The admins can carry out performance management for the entire organizational hierarchy, while the reporting tools can help transform the performance data into comprehensible information. The feature that is used here is 360 degree feedback.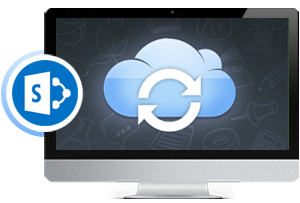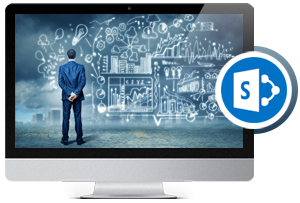 SharePoint LMS supports Interactive Videos
Interactive videos is a specialty of our
SharePoint LMS.
It is a feature that can be operated by the admin of the LMS. He can upload videos pertaining to the courses, while adding the aspect of interaction to it. By interactive videos, we mean videos that nudge the learner to be more riveting. Questions can be added at specific intervals in the videos, and the questions need to be answered correctly for the video to run further. It is these elements that make learning fun as well as immersive.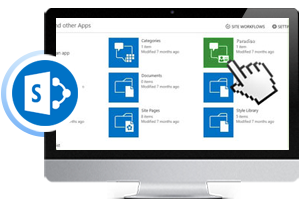 White Labelling the SharePoint LMS
Our complete
white-label LMS
allows you to easily rebrand our LMS to look like it was meant just for you. And white- labelling or re-branding, whatever you may want to call it, is just that! It is a way to change the look and feel of the portal to look like 'your' LMS instead of 'our' LMS. So what are you waiting for? Get going with customized theme, logo, company messaging, and the entire user interface. Customized content, tailored to a T is also included.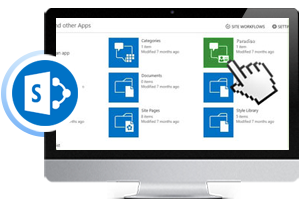 SharePoint LMS
enables you to create and deliver training content within a matter of days. You can generate customized reports that ensures the tracking of effectiveness of the training initiatives. In addition, you need minimum IT department involvement.
This translates into lesser headaches while implementation, while enabling a richer learning environment.
Want to know more about SharePoint LMS? Just drop in your details to
This email address is being protected from spambots. You need JavaScript enabled to view it. and ask for a free LMS demo!