Moodle Adobe Integration
Moodle Adobe Connect
An integration so seamless your user won't realize where Moodle ends and Adobe Connect starts.

We bring to you Moodle Adobe Connect, where we've amalgamated the world's most flexible, live virtual classroom solution, Adobe Connect, with the world's most popular LMS, Moodle. Moodle Adobe Connect integration allows you to create an environment in which instructors and learners collaborate effortlessly, both on and offline. Moodle Adobe Connect works on Single Sign On (SSO) environment in which information passes effortlessly in both directions between the two platforms.
Moodle Adobe Connect Features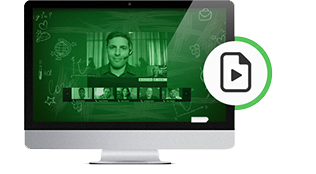 Holding Online Meetings
Take part in online meetings from within Moodle with our Moodle Adobe Connect integration. With Moodle Adobe Connect you can watch live video of the presenter and/or participants, or listen to the presenter and/or participants, and at the same time you can watch slideshows or demonstrations on the presenter's computer.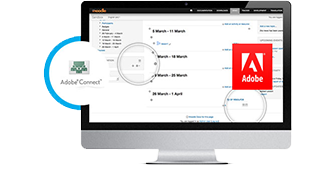 Supports Single Sign On
Single Sign On between Adobe and
Paradiso LMS
means logging into Moodle once will give you access to Adobe Connect via a convenient tab on the dashboard. SSO launch any type of Adobe Connect content with a single click from any location within the system. There remains no need to remember two or more credentials, which saves you the time and frustration to login in two different software portals.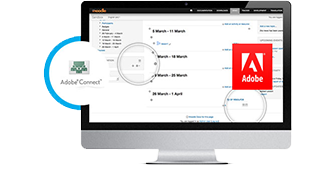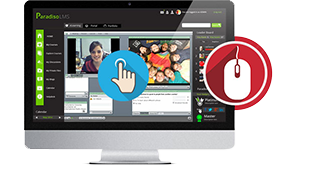 Adobe Connect Tools
Adobe Connect administrative tools are integrated into Moodle through this useful integration. Full synchronization of all the adobe connect tools is made possible when Moodle Adobe Connect is in place. Moodle Adobe Connect also provides support for sharing rich content, including streaming audio, video and software simulations, while enabling multi-person video conferences.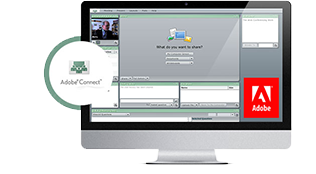 User Friendly UI
Simplifies the process of creating and attending meetings. The users won't be able to make out even if the two portals are integrated. So to say, the Moodle Adobe Connect user interface is easy (self-explanatory), efficient, and enjoyable (user-friendly). Navigating the user interface is easy that it doesn't distract the users, while guiding the users intuitively through a workflow.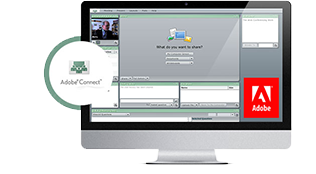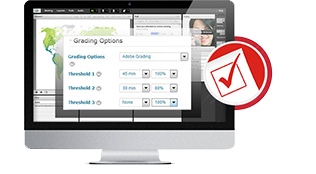 Tracking and Reporting
This feature helps in providing detailed reporting on Adobe Connect meetings and user activity. It acts as a platform to dive deeper and discover more. Alongside the standard reporting feature, Moodle Adobe Connect gives you the provision to optimize your tracking and reporting capability, at one place in the LMS.
So you see, with Moodle Adobe Connect you get the ease of use of Moodle, while you can leverage Adobe Connect technology to hold live virtual meetings, which the universities, businesses, and organizations can benefit from
Want to know more about Moodle Adobe Connect? Just drop in your details to
sales@paradisosolutions.com and ask for a free LMS demo!

Why Paradiso