Moodle Salesforce Integration
Moodle Salesforce Integration
Transform your customer, employee, sales or partner training by training embedded in Salesforce. Already use Salesforce? Paradiso Solutions provides a seamless end user experience through innovative, complete two­-way integration between Moodle and Salesforce. You can access Moodle from inside Salesforce through our Salesforce Moodle Connector. As a platform Moodle is very easy to use and full of great features. By integrating Moodle with the best CRM out there
Salesforce you'll get a vital edge over the competition.
Moodle Salesforce Integration Features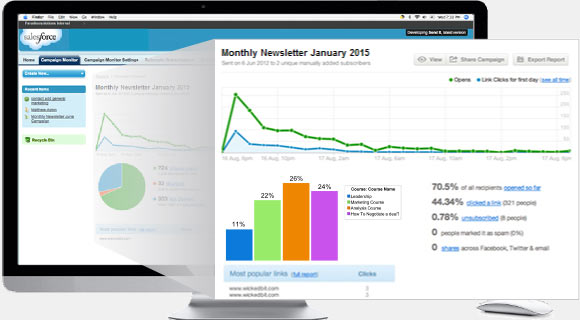 Use training data to run reports in Salesforce
Data originating from Moodle can be used to run custom reports from Salesforce thanks to our integration.
Start free trial
Single Sign On (SSO) between Moodle and Salesforce
With SSO log into either Moodle or Salesforce just once and enjoy free movement between the two platforms via the dashboard.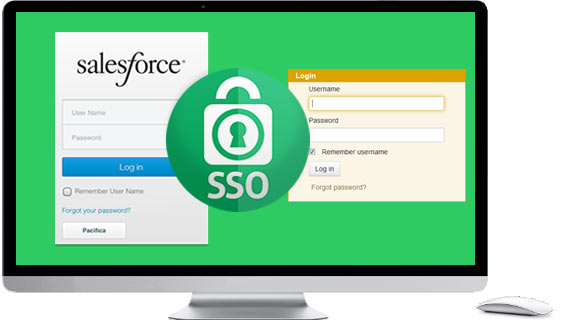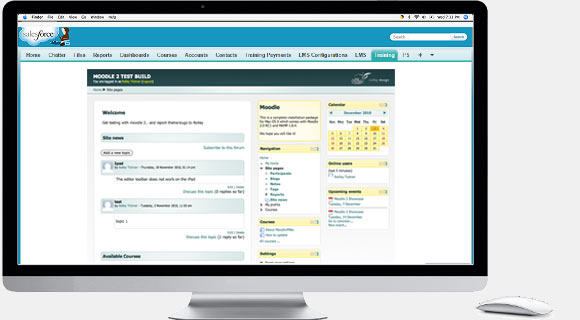 Salesforce-Embedded Training
Now you don't have to switch back to Moodle to get access to employee training - you can do it right from Salesforce!
User Data Synchronization
User and organizational data from Salesforce (name, address, birth date, social security number etc.) is automatically pushed and synced to Moodle, and you can even view Moodle learning records from within Salesforce.
Get a live demo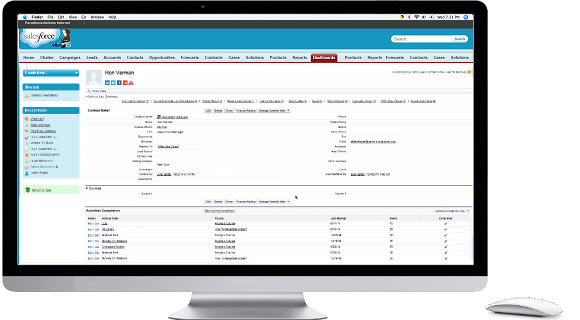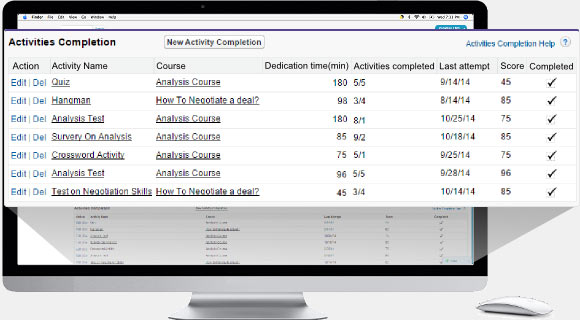 Moodle Records are Available in Salesforce
From one tab on the Salesforce dashboard you can access all of Moodle's features and records. Users can view course material, assign courses and even use social tools - all from the comfort of the Salesforce platform.
Course Analytics in Salesforce
Certifications, completions and statuses are automatically captured from Moodle by Salesforce.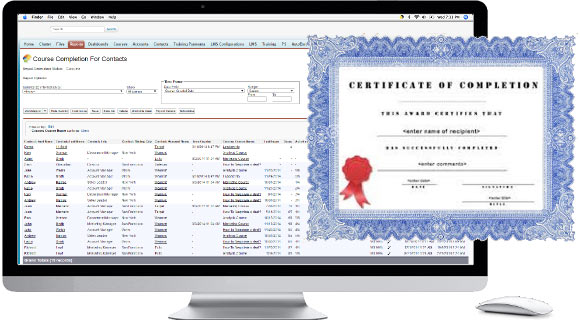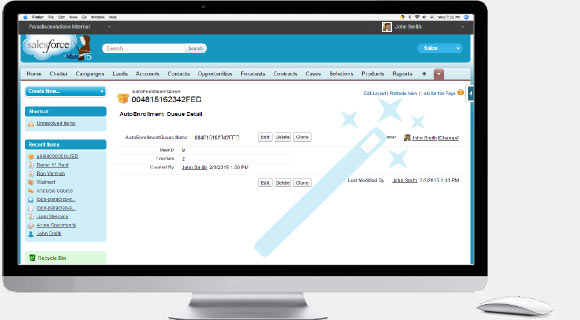 Auto-Enrollment
There is the option to automatically enroll students from Salesforce to Moodle, based on user profile or contact fields.
Start free trial
Integrates with all Salesforce products - Saleforce Communities, Service Desk, desk.com and chatter
This way it is simple to extend training through customers and partners.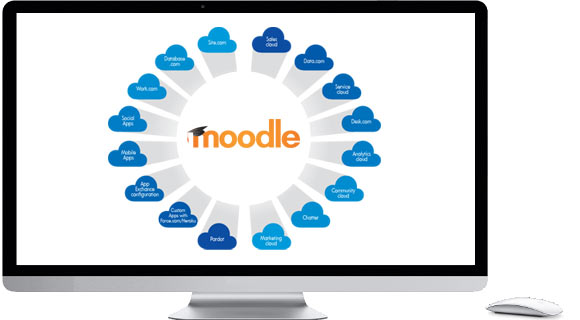 Related Content
Training Recommendation Engine based on Triggers
Just like Amazon.com our integration can recommend training using triggers such as previous training history or deal size. Recommendations are made to Salesforce community or CRM from within the Salesforce platform.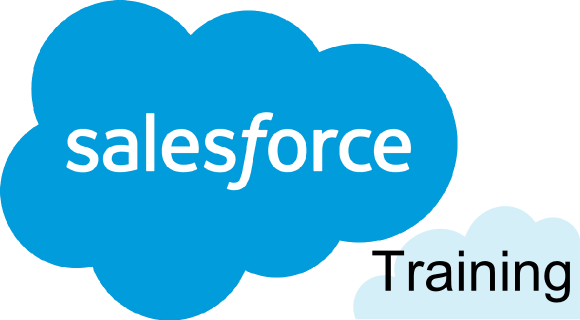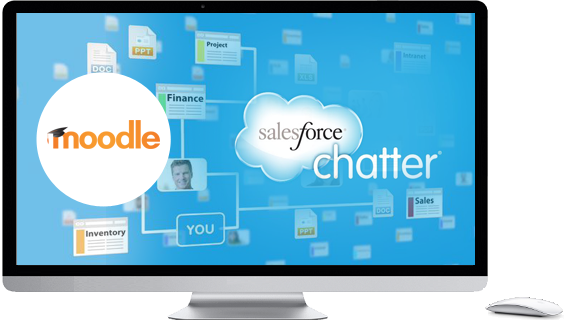 Integration with Salesforce Chatter
This integration gives you the ability to raise employee engagement and easily share knowledge. View new course info, certifications, badges, news, reminders and much more, directly from Salesforce Chatter.
Get a live demo
View Course Library from inside Salesforce
Access 5000+ eLearning courses from within Salesforce, thanks to Paradiso Course Library embedding in Moodle.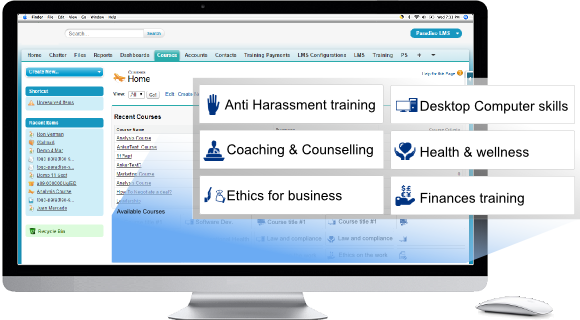 Benefits of Moodle Salesforce Integration:
Empower your sales team and increase your sales

Access customer training records from Salesforce saving you time

Increase revenue through cross-selling and up-selling

ROI within 3 months or less

Your integrations can be up and running within two weeks

Integration with all additional Salesforce products
Why Paradiso