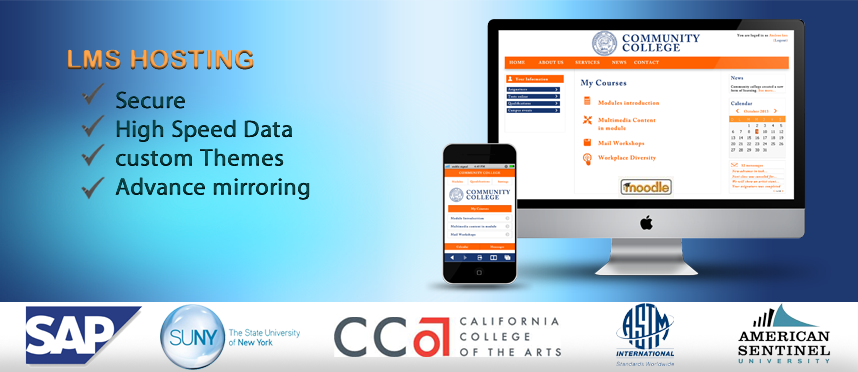 LMS Hosting
Moodle is a Course Management System (CMS), also known as a Learning Management System(LMS) or a Virtual Learning Environment (VLE). It can be used in many types of environments such as in education, training and development, and business settings. Moodle™ provides a complete online learning environment with an emphasis not only in online collaboration but also including self-study, self-focus courses.
If you are not hosting your LMS instance in-house, choosing a fast, reliable and secure hosting provider is one the most important topics to have in mind when implementing a eLearning platform in your organization; this will not only it will save you time and resources but also it could save your company's investment. Now-a-days the time available to take care of additional tasks is extremely limited; therefore, your attention needs to be where you need it the most, the core of your business.
Paradiso Solutions has years of experience providing fast, affordable and reliable hosting services for open source LMS platforms to customers that range from independent training institutes to K12 schools, higher education and multi-national corporations.
Automated instant setup for your open source LMS.
Ready to use customized themes designed by professional designers.
Latest, stable and secure versions of PHP and other back-end software.
SSL certificate.
99.9% uptime guaranteed.
Active users statistics as well as monthly and yearly graphs.
Open / No vendor lock-in.
Secure your LMS information.
Daily backups.
Advanced mirroring.
State-of-the-art security.
All LMS integrations and plugins supported.
LMS Hosting Features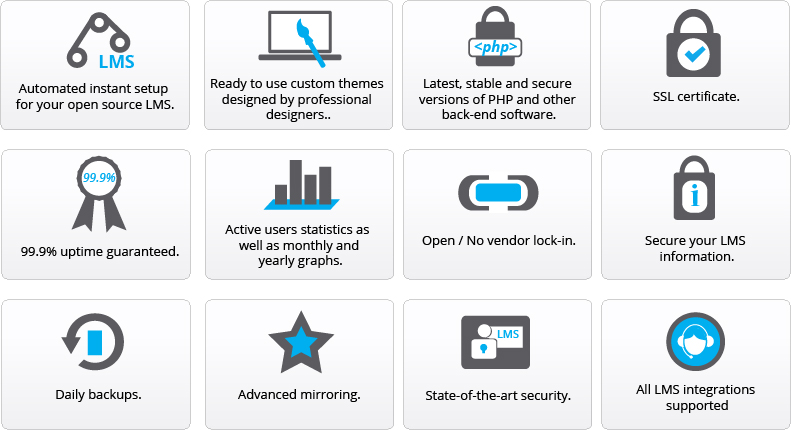 LMS Hosting Packages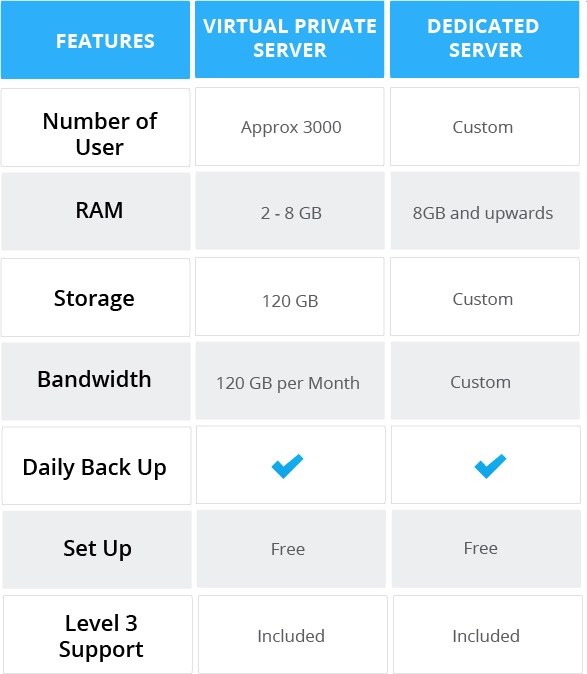 For more information on our fast, affordable, and secure LMS hosting services, email us at This email address is being protected from spambots. You need JavaScript enabled to view it. or call +1 800 513 5902.

Moodle™ is a registered trademark of the Moodle Trust.