LMS SugarCRM Integration

LMS SugarCRM
Streamline training for customers, employees and partners with LMS Sugar CRM.
Our innovative, complete two-way integration between SugarCRM and Learning Management System provides seamless end user experience.
Integrating SugarCRM with LMS makes training more relevant and easily accessible to your employees, customers, partners and students.
Paradiso LMS SugarCRM connector/API allows you to access your LMS from the SugarCRM dashboard without the need to switch between platforms.
Free Demo
LMS SugarCRM Features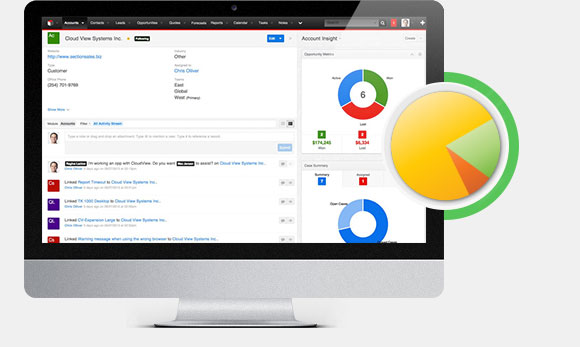 Run Advanced Reports in SugarCRM using training data
Sugar CRM Learning Management System integration allows you to run custom advanced reports in SugarCRM based on the data coming from your eLearning platform.
Start free trial
SSO (Single Sign On) between SugarCRM and LMS
Automatically log into your LMS instance with a simple click in Sugar CRM with no need to enter any details.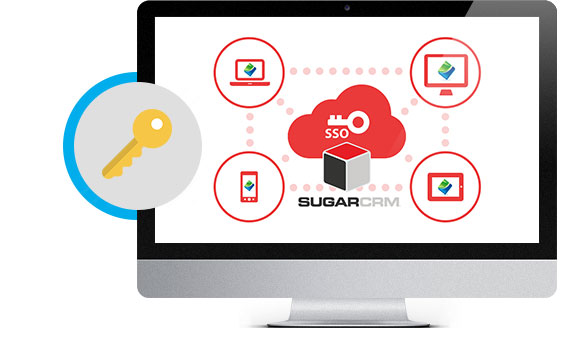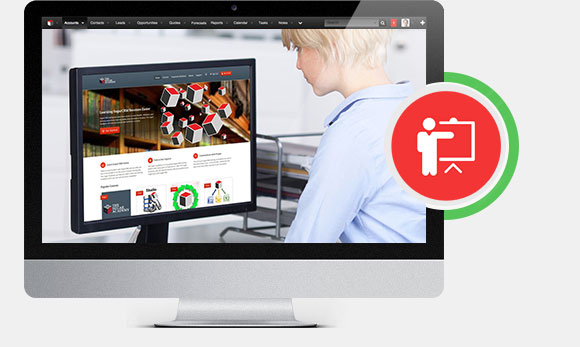 Training Embedded within SugarCRM
Access employee, partner and customer training within Sugar CRM without the need to switch between eLearning and CRM platforms.
User data Synchronization
Automatically push and sync Sugar CRM user and organizational data (Name, address, birth date, social security number etc.) into your eLearning platform and view all user learning records within Sugar CRM.
Get a live demo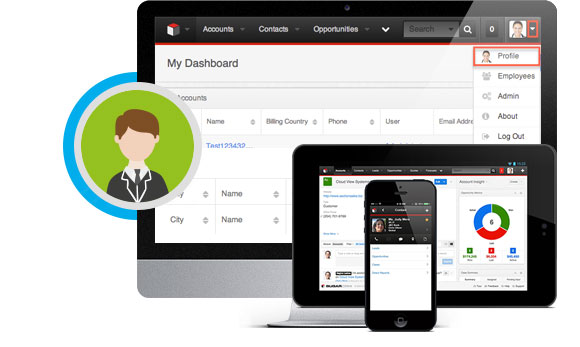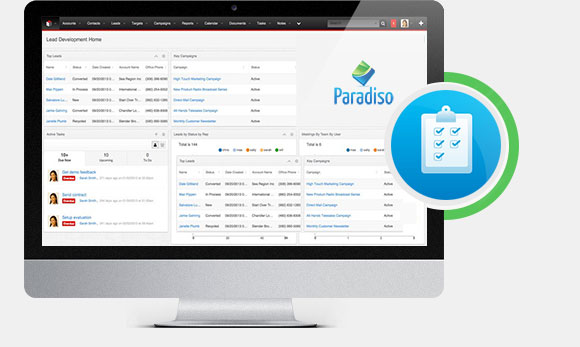 Access LMS records and data in SugarCRM
All your LMS features and records are accessible from a tab on the SugarCRM dashboard. This allows your audience to launch and assign courses, view course material and use social tools without ever having to leave SugarCRM.
Course Analytics in SugarCRM
Automatically capture all enrollment statuses, certifications, grades and completions from your Learning Management System and send them to SugarCRM.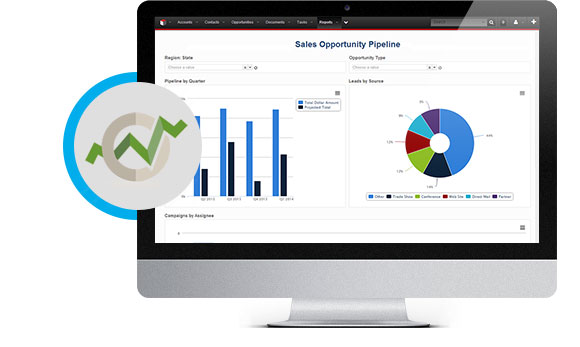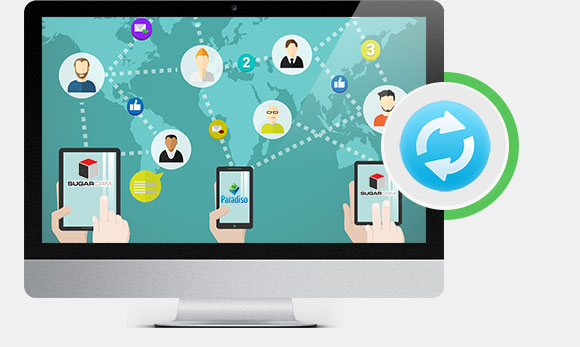 Auto-Enrollment
Automatically enroll your users from SugarCRM to your LMS based on contact or user profile fields.
Start free trial
Training Recommendation Engine based on Triggers
Based on custom triggers such as deal size or previous training history, recommend training (Amazon.com style) to your users right from inside the SugarCRM platform.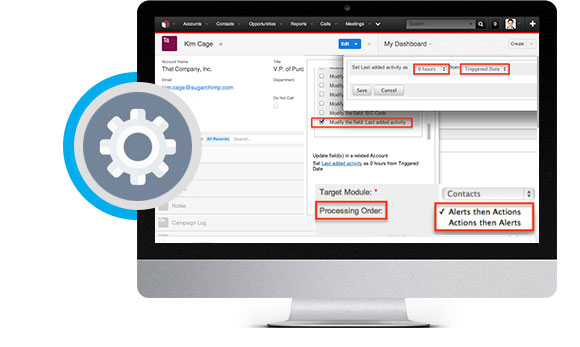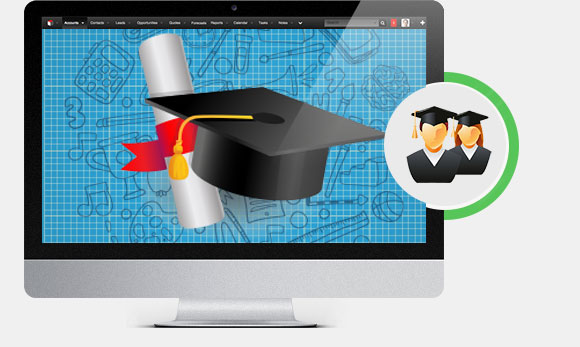 eLearning Course Library access from SugarCRM
Paradiso Course Library, one of the largest and fastest growing eLearning course catalogs, gives you access to 5000+ online courses from inside SugarCRM.
Why Paradiso