LMS Services Moodle™ is a Course Management System (CMS), also known as a Learning Management System(LMS) or a Virtual Learning Environment (VLE). It can be used in many types of environments such as in education, training and development, and business settings. Moodle™ provides a complete online learning environment with an emphasis not only in online collaboration but also including self-study, self-focus courses.
As a great believer in the empowering nature of education, Paradiso Solutions is proud to help our customers push the boundaries of lms/eLearning technical capabilities via customizations, plugins and integrations, as well as hosting and professional theme design.

Customers that come to us in need of LMS Services range from independent training institutes, schools and universities, to multi-national corporations in North America, Europe, Australia, and around the globe.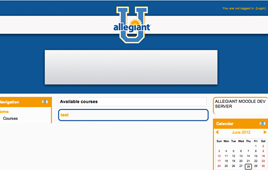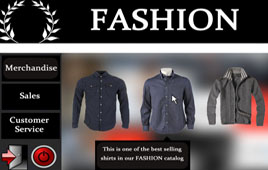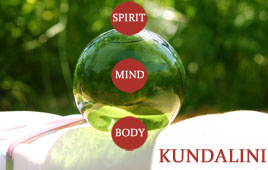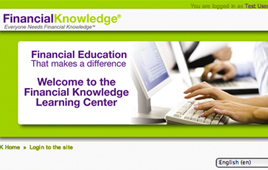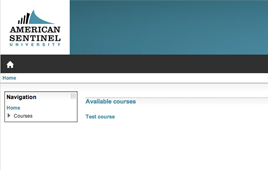 LMS Services & Development
Our Moodle Developers at Paradiso Solutions have years of experience performing advanced customizations to the Moodle LMS that range from plugins that add to functionality to integrations with software like Salesforce to tailor this powerful LMS to your organization.

LMS Themes Design
When our professional designers create LMS themes they ensure it matches your company´s identity, colour scheme, as well as the look, and feel of your website so that the Moodle theme portrays the brand you wish to show off to the world.

LMS Hosting
Paradiso Solutions offers high quality, affordable and reliable LMS Hosting services to a wide range of customers that range from individual trainers to large universities and organisations. Our expert Moodle Technicians will make sure that your LMS is running efficiently by monitoring applications and databases around the clock.

LMS Training
With years of experience using LMS we have developed training programs to instruct businesses and organizations on how to get the most out of LMS as well as best practices for this powerful LMS.

LMS Support
Paradiso Solutions offers complete LMS Support to ensure that you are getting 100% performance from your LMS. Our elearning Support includes tier 1, tier 2, and tier 3 troubleshooting to resolve both light and grave issues that may affect the LMS.

LMS Health Checks
Are you happy with the performance of your LMS? If not we can perform a health check for your LMS system to diagnose the problem and fix it so that you get 100% performance from your LMS.

LMS Consulting
Need consultancy with your LMS platform? Our Moodle experts will help you plan and implement an educational strategy for your institution or business that includes LMS as part of a complete solution. Please contact Paradiso Solutions for more info.
For more information on how a LMS will benefit your organization or if you wish to get a hassle free quote for any of our LMS Customization Services please don´t hesitate to contact This email address is being protected from spambots. You need JavaScript enabled to view it. or call +1 800 513 5902.

Moodle™ is a registered trademark of the Moodle Trust.