Integrate Google Apps with Moodle for Online Collaboration and Sharing
Integrate Google Apps with Moodle for Online Collaboration and Sharing
Google Apps is a communications and collaboration platform from Google that integrates email, calendar, chat and document creation, sharing and storage. Google Apps for Education (GAPE) is designed to extend traditional e-learning by providing a more interactive and collaborative learning environment. Google Apps can be integrated with Moodle and customized based upon the educator's needs and requirements and provides capabilites that enable students to learn, create and engage in a dynamic environment.  The Google Apps suite consists of the following applications:
Gmail – Education institutions are realizing tremendous cost savings and IT is less burdened by switching from Microsoft Exchange or Lotus Notes

.

Calendar– Organize your schedule and share events and meetings inside Moodle LMS.
Docs – Google docs sharing features enables you and your students to decide  who can access and edit documents.  Students can work collaboratively on documents and all edits are recorded and work is saved.
Sites – Students and Teachers can easily create shared workspaces for classes, faculty and clubs.  For teachers, Google Sites can be embedded within the Moodle environment.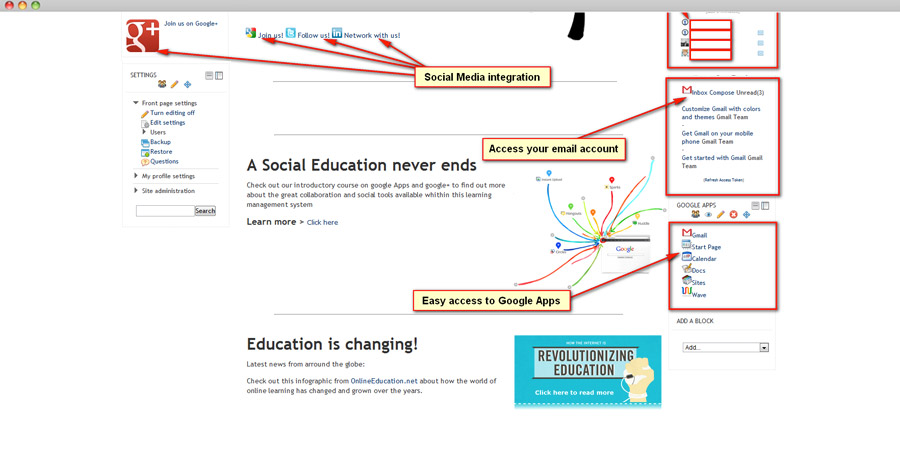 In addition, Google Hangouts which integrates features such as videoconferencing, whiteboard and chat can be used to provide real time learning, collaboration and teaching.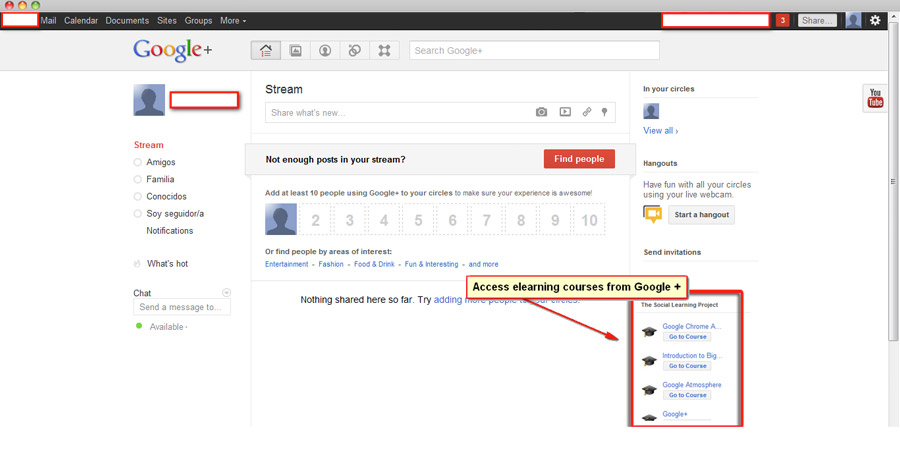 All of these GoogleApp features can be embedded within the Moodle environment with single sign-on capability.
What makes the integration of GoogleApps with Moodle so compelling are the benefits it provides  not only as an online learning and collaboration platform but from an economic and cost perspective it can reduces IT costs and demands significantly.
Paradiso Solutions has extensive experience in Google Apps and Moodle integration projects.  If you see the value of adding Google Apps to your Moodle LMS please contact us.
CALL us now at+1 800 513 5902 to talk with an LMS expert today, EMAIL us here or CHAT by clicking on the bottom RIGHT side!