Paradiso Solutions presents its Top 10 eLearning development companies for 2020

If you're looking for content development you must wonder which are the best eLearning development companies in the market. This is the main reason why we did deep research to help you make the right choice.

Content development is something that a lot of companies and institutions are looking for and is not very easy to find. Many companies offer the service of content development but the services are not really that good or are super expensive.

Create content based on the needs and requirements, also with good interactivity and great engagement is really important if you want to succeed and achieve your eLearning goals. The requirements may vary according to the training needs or users interests and this is why the creation of tailored content should be something well thought and that requires important research.

We want to ease the research for you. For that reason, as Paradiso Solutions, we did a deep research about the eLearning development companies in the market that offer content based on the client's needs. We have created a Top 10 to list you the best options we found.

Here are Paradiso Solutions top 10 eLearning development companies working with eLearning Content: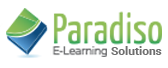 1. Paradiso Solutions
Paradiso Solutions offers you the possibility to have courses and special learning contents for your company. We are not trying to brag about our LMS, but it is one of the best when we talk about content development. Paradiso Solutions can create your content SCORM and Tin Can API compliant, which helps you run your courses in every LMS platform.
With Paradiso, one of the best eLearning Development company, you can be sure that you will get rapid course development, Mobile Learning compatible content, Gamification based assessments, Simulation-Based Training, Custom Course Creation, Induction Training hours, Compliance training and Content-Based on Training activities.
We offer 3 levels of interactivity depending on our client's needs, those levels are increasingly going from the basic course to more complex types of content or courses, Like this:
Level 1
Addition of static images
Addition of text
Description of functionalities
Basic questionnaire

Level 2
Animated clips / Image animation
Button functionality
Click based activity
Evaluations – Gamified Assessments
Interactive features like drag and drop

Level 3
30% animation/animation based simulation
Professional voice dubbing
Addition of functional buttons
Scenario-based simulations
Game-based evaluations

Paradiso Solutions eLearning Content Development benefits:
eContent developed using licensed eLearning tools
Use of copyright-free images and assets.
Outputs in CBT, FLASH, SCORM, HTML5 etc.
Feedback mechanism  ensures the client gets exactly what he wants
Dedicated graphics and instructional designers
Proprietary off-the-shelf course library
5000+ online courses on dozens of subject areas
SCORM & AICC compliant training courses
Multi-device friendly video courses.
UI designed for 'touch screen' mobiles.
Coding of courses for swipe gesture on tablets and smartphones.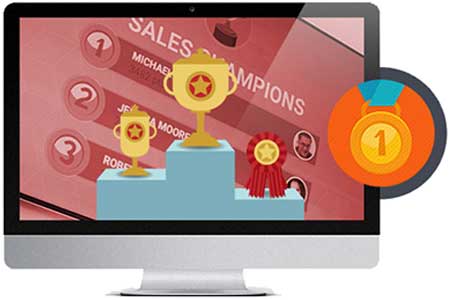 It doesn't matter if your learners are learning in a classroom, online or in a simulator – if your course is boring, your learners will fail to engage.
Besides content development, Paradiso Solutions offers a friendly and easy to use LMS, with gamification elements, that can be integrated to more than a hundred apps like CRM, eCommerce, CMS solutions and video conferencing, all together, to create a better eLearning experience.
In addition, our eLearning Platform is fully customizable to fit all your requirements. It is also mobile compatible, adapted for social learning, has robust reports and supports multi-tenancy.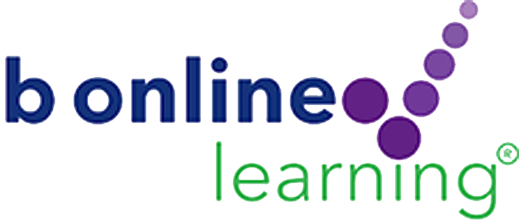 2. B Online Learning
B Online Learning is a platform for content development and training. They offer the possibility to create content with features like Instructional Design, Voice Talents, Articulate Tools, Video, Screen Simulations or different scenarios in which you will be able to develop your content.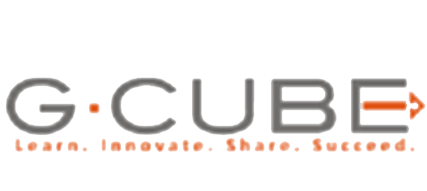 3. G-Cube
G-Cube offers services ranging from custom eLearning, gamified learning or video-based learning. The products offered by G-Cube includes Assessment Engine, Classroom Training Management, Competency & Skill-Gap Analysis, Reporting with Integrated BI Tool, and more.

4. Aptara
Aptara's content solutions have capabilities in digital content production, publishing, distribution, and technology development. Aptara specializes in optimizing the content supply chain.

5. Articulate
Deliver interactive courses to every device by creating the courses in Articulate Storyline 360.  The courses auto-magically can be played everywhere.
6. Lectora
With Lectora, you can add text, images, audio, video and other files from the media library, or simply drag them in from your file manager. Lectora Online combines the cloud-based authoring with the developing for mobile learning.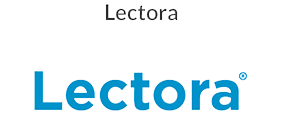 7. Elucidate
With Elucidat's cloud-based platform, your whole team, from content producers to subject-matter experts, can contribute to review and author eLearning at any time. It lets you produce HTML5, SCORM-compliant content, among other features.

8. iSpring
With this solution, you can create and develop educational courses through PowerPoint. With interactions, births, tests, simulations of dialogues, screen recordings, video lessons, etc.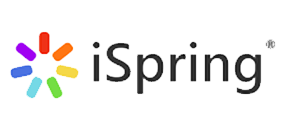 9. SmartBuilder
Is an eLearning Authoring tool, which creates an interactive environment for your users. They also offer live support.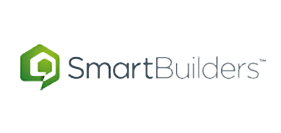 10. Shift eLearning
SHIFT² runs contents HTML5. Also, it adapts content for any screen and resolution. It lets you design for all devices simultaneously. You can publish SCORM- and xAPI- (Tin Can) compliant courses.

If you have extra questions or need help looking for eLearning development companies, Contact us at [email protected] or schedule a Free Demo.