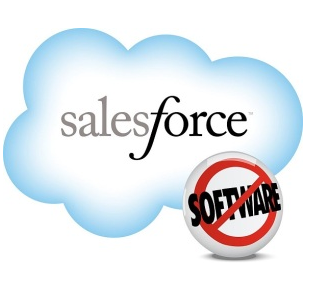 Moodle Salesforce Integration (Salesforce LMS)

With the expansion and steady rise in the popularity of customized eLearning solutions comes new features and benefits for online businesses. The leading learning management systems in the market, such as Moodle, are constantly updating their services and developing a diverse range of new configurable tools. One of Moodle's most powerful tools is the ability to integrate any platform with your existing eLearning system in order to generate and increase sales.

Salesforce has fifteen years experience in the CRM industry and over those years, have built a solid foundation which allows growth, innovation and security. With numerous prestigious awards associated with their name, including Forbes and Fortune, they have totally reinvented the traditional eCommerce platform. They have successfully transformed their software into one that is sleek, accessible and user friendly and requires very little technical knowledge in order to use it.

So why not increase your profit margin by making a Moodle Salesforce integration? The process is relatively easy thanks to Paradiso Solution's step by step guide and video, which you can watch right below:

What's in it for me?

An increase in profit margins and new customers, of course. With the integration between these 2 platforms, your clients will have the added benefit of single sign ons. Your clients can login using almost anything from student numbers, client ID numbers or a specific email address. Salesforce will provide an eCommerce platform solution where the client will be able to purchase multiple courses and additional software under their fully secured network. Using their sign up information from Salesforce, they will have the ability to also log in to Moodle without any hassle.

The Steps to Set Up the Moodle Salesfoce Integration

The content which was purchased on Salesforce will then be available for use on Moodle eLearning system. Using Salesforce's eCommerce platform and Moodle's eLearning service will allow you, the business, to sell a variety of online courses. This will, most certainly, result in an increase in profits while also attracting new customers. This integration will provide a seamless and hassle free system for your clients while also creating an effective personalized learning experience. You simply can't go wrong with Paradiso's latest solution!

The additional benefits of the Moodle Salesforce connector is the ability to track the performance of your employee's training progress. The system will offer managers and supervisors the flexibility to analyze their employee's performance and make relevant modifications to specific courses. All this can be accomplished from anywhere in the world, whether they are in a business meeting in Bangkok or on the subway in New York.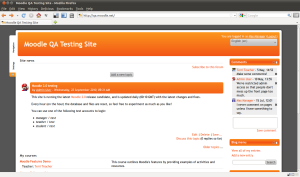 The only thing required to access this content is a device with internet connection. It's a particularly convenient component of the system, especially for people who are quite busy with meetings and business endeavors. However, Paradiso Solutions have it all figured out. So for all the entrepreneurs and business executives with hectic daily schedules, this may be the perfect tool for you.
The system has been reinvented in such a way that allows greater freedom and flexibility for both the employer and the employee. With the Moodle Salesforce integration, you can now remotely control your business while also focusing on the development and branding of your products. Let this process reduce your work load while you increase the profit margins.
For more information, visit us at www.ParadisoSolutions.com
Contact us at [email protected] or call us +1 800 513 5902