Make your Self Hosted LMS the best part of your company and increase the effectiveness of your training programs

If you are thinking of acquiring a software solution to implement training within your company, a good option or eLearning solution is a self-hosted LMS. With this virtual training software, you will have a great tool to increase productivity and generate great income thanks to the results of your online training programs. Also, it is hosted in your own server which gives you more tranquility and comfort.

A self-hosted LMS or On-Premise LMS is a virtual training tool that adapts to all the different environments of your company becoming part of it through personalization and branding options that range from choosing how the LMS platform looks and works by modifying its source code (of course, at your own risk).

A Self-Hosted LMS is pretty easy to use and usually costs a one-time perpetual license fee. An On-premise LMS could be more customizable and offers greater control over the implementation process and the LMS data. The entire data security would lie with you and not in some random cloud.
Why Self Hosted LMS is a good option for your company?
Easy Reporting
With Paradiso On-Premise LMS Reports you can build and get all the data and information required about your users, courses, and system, letting you measure and improve your strategies to really achieve your eLearning goals.
Other benefits of the LMS reports are that they are really customizable. You can personalize the reports as you want and obtain the information you need. You can analyze the process of each of your users, or the success of your courses, create graphs, add the reports in the dashboard, download them or send them through email.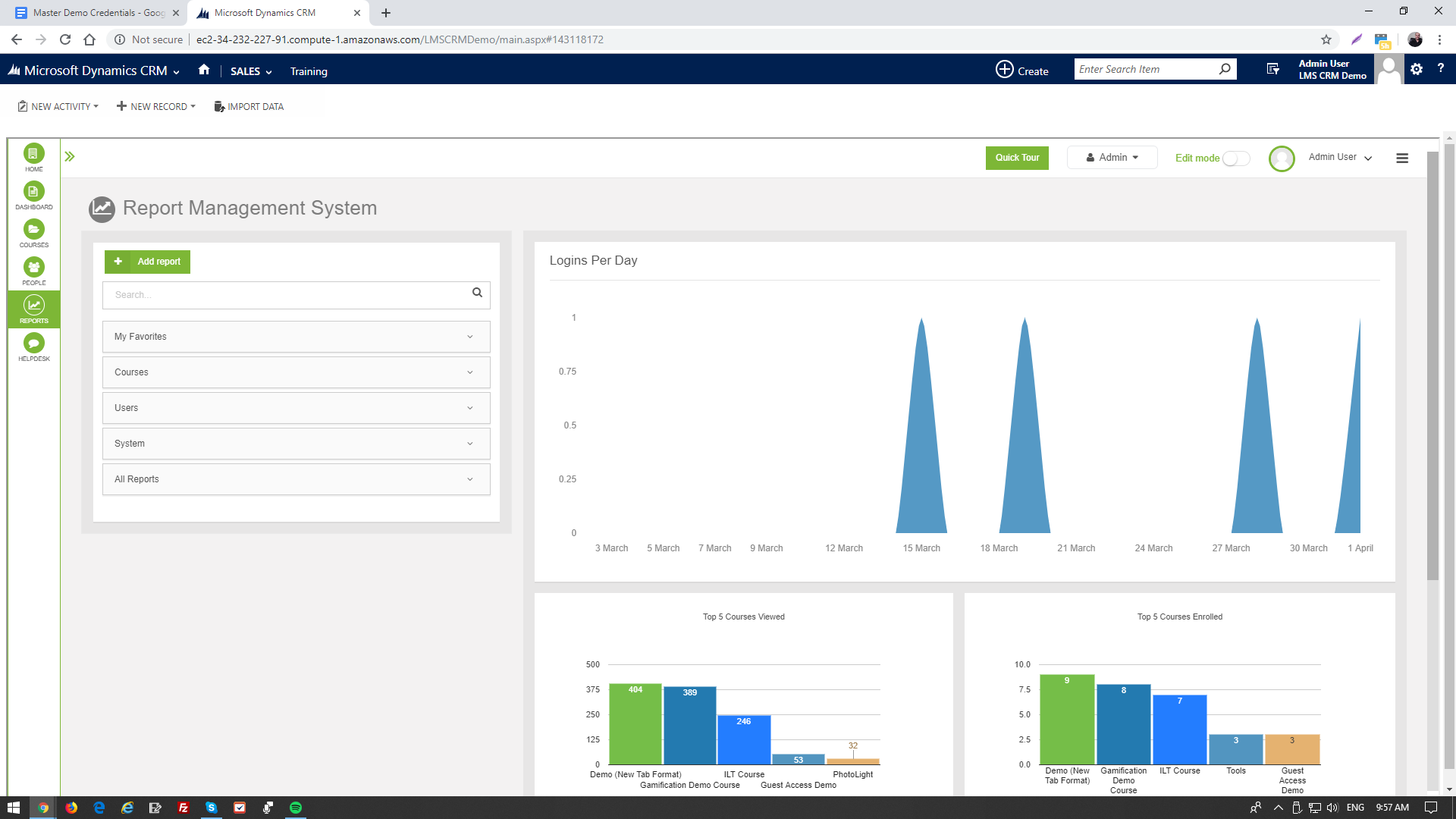 100% Secure LMS
With Self Hosted LMS all your information on training, employees and everything related to the relationship of your company with the Learning Management System is right where you need it, within your own data storage systems, completely secure and accessible to all members of the company with different roles and permissions within the platform.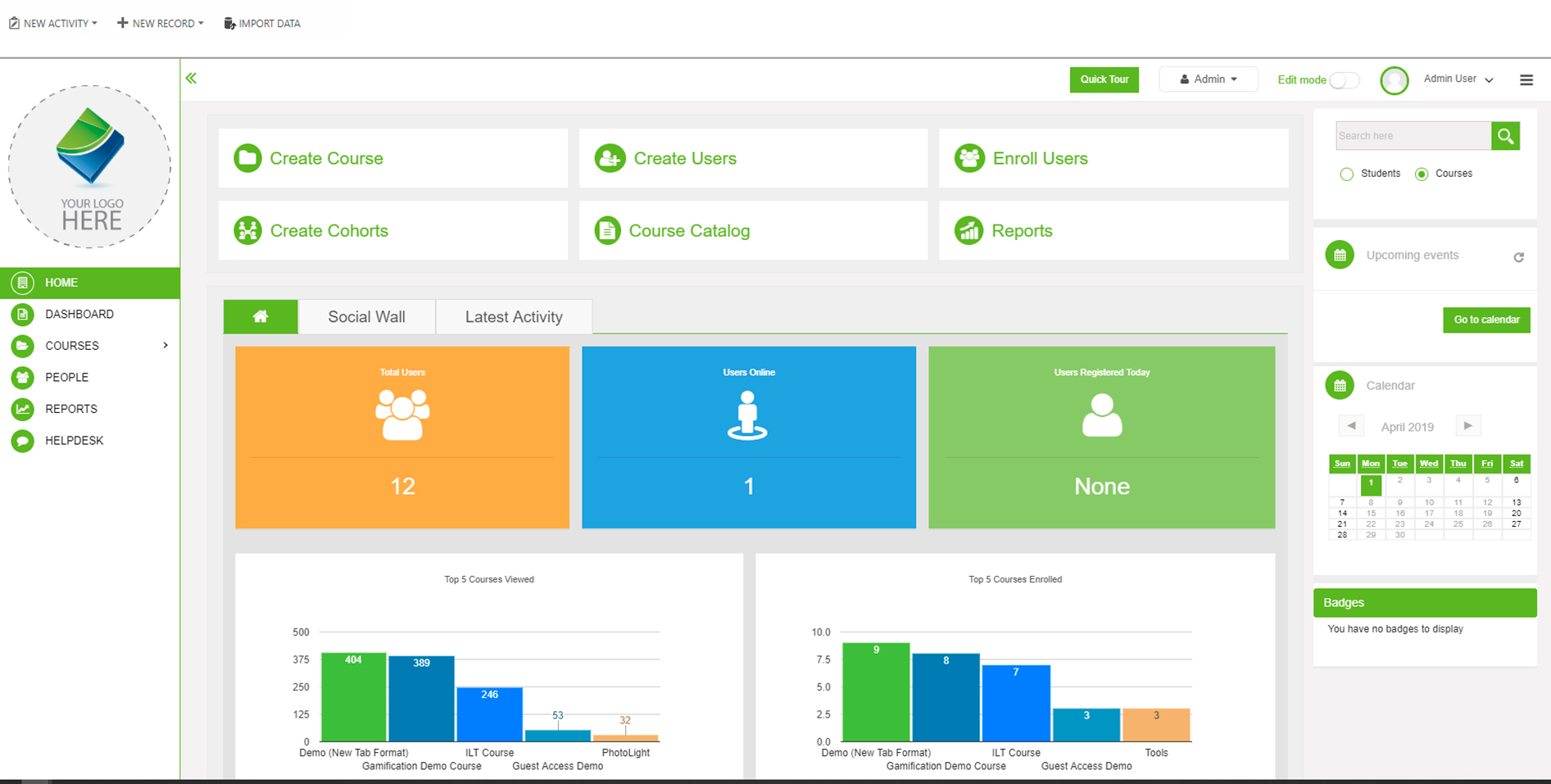 Our LMS is capable of integrating with more than 100 software platforms with easy implementation, high security and data sync to ease and smooth the flow of information and users among the different systems. Our LMS provides integration with the most popular corporate software such as CRM's, Web conferencing tools, collaboration, sharing and storage tools, CMS, HRIS, eCommerce, just to mention.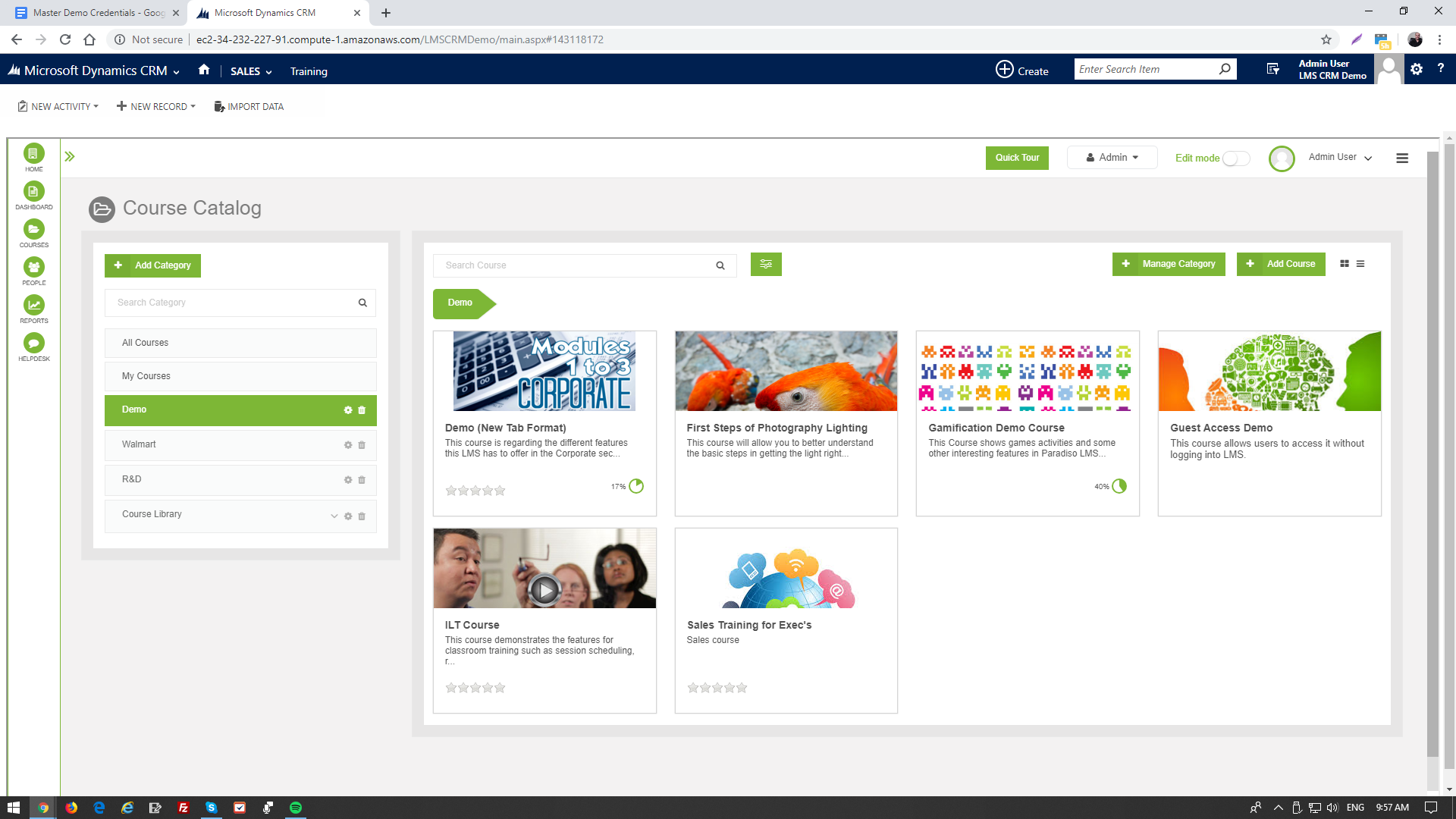 Besides the myriad of integrations, our Self Hosted LMS proves to be a complete and seamless e-learning solution that is exceptional at providing effective learning and improved outcomes of the learning initiatives.
Paradiso Solutions has one of the best On-premise LMS solutions you could acquire for the reasons above and much more. It is Mobile friendly, it counts with gamification tools, rapid course authoring, multi-tenancy, competency-based learning and the possibility to run the LMS platform in over 120 languages.
Get the chance to make Paradiso LMS your own training system with a self-hosted LMS solution, your own LMS in your own servers for better security and easy access. Send us an e-mail to [email protected] and we will tell you more about it.