Moodle Joomla Integration: What is its Value?

So, many of you reading this article may already be familiar with Moodle and the company's products and services. But for all those that don't know, Moodle is one of the top learning management systems in the eLearning industry. As the website stated, it is "built for learning, globally". Moodle's system is designed by a team of professional developers who put great emphasis on providing flexible, personalised, online instruction environments. In order to create a personalised environment, the system offers seamless integration and configurable content features. In this article, we will discuss in detail how to add value with a Moodle Joomla integration.

So what is Joomla? Well, to be quick and precise, it is a content management system. This platform is designed specifically for organizing and managing your website's content, ranging from text, audio files, pictures and much more. Joomla can be a fantastic addition to your Moodle site as you can easily and smoothly manage all your content within one system. We understand that some of you may not be entirely comfortable with all the technical modification. But not to worry, Paradiso Solutions will guide you through the process in order to successfully integrate Moodle and Joomla to build the ultimate learning system.

How can the Moodle Joomla integration benefit my business?

Paradiso Solutions have developed a solution which would result in the user friendly integration of Moodle and Joomla. This integration would allow single sign on, sale of courses online, the display of course content on Joomla, and much more. This integration was designed and developed for the sole purpose of adding value to an already beneficial and efficient system.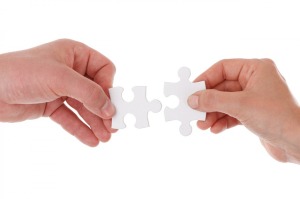 With the single sign on feature added by this company, students, employees and clients will have the ability to log in to both Moodle and Joomla using a single account. The single log in may offer many other features such as the implementation of Moodle's content on Joomla's management network. The user may also be able to purchase a number of courses available on Moodle using Joomla's simple and secure cart feature.
The cart feature enable swift transactions under a secure network. By integrating Moodle's current elearning LMS solution with Joomla's eCommerce services, you will be able to link contents included on both platforms. It's a relatively simple process which can save you time and money while adding a unique, personalized feel to your client's eLearning experience.
So what's the best feature of the Moodle Joomla integration? Well, if the added benefits and features of both systems aren't enough to convince you otherwise then perhaps their flexible platform might do the trick. Moodle and Joomla are both designed to run effortlessly on any portable device for convenience and flexibility.
Whether it's an IOS, Android, or Windows device, you can access your purchased content anywhere in the world. All you need is access to the internet. It's that simple. If you are interested about this integration process, head over to Paradiso Solutions who will provide you with everything you need to get your business up and running.

For more information, visit us at www.ParadisoSolutions.com
Contact us at [email protected] or call us +1 800 513 5902