Customer - Partner - Employee Training Platform
An all in one and fully integrated training platform for the entire enterprise!
Transform how you do customer, partner and employee training with Paradiso Training Platform.
Paradiso LMS provides an asynchronous or self-paced online training experience and allows businesses and training companies to provide end-to-end training solutions to their employees, partners and customers.
Free Demo
Customer training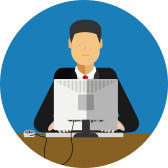 Customer Training
Increases customer satisfaction by educating customers about your products and services and growing their industry and product knowledge beyond the basics.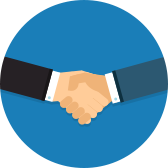 Channel Partners Training
Motivate your distributor channels to promote your company profitably and train channel partners on your business sales techniques, processes and support operations so as to strengthen relationships.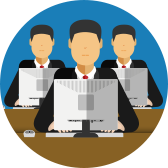 Employee Training
Scale up employee onboarding and boost workplace wellbeing and productivity with online employee training by providing employees with compliance training, as well as other more specialized courses.
Paradiso Training Platform Features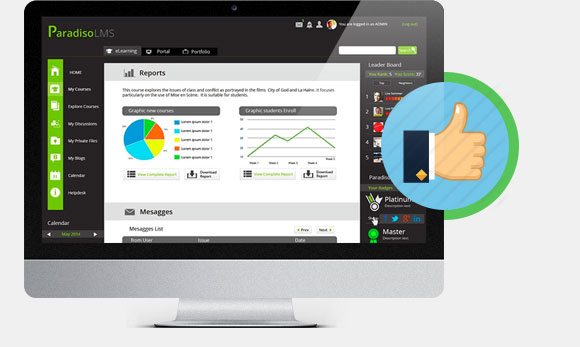 User Friendly
Designed with ease of use in mind Paradiso Training Platform uses a Drag & Drop interface.
Start free trial
Learning Paths
Role-based learning paths for all levels of users. Learning Paths allow you to create a sequence order for a list of courses or materials, and then assign it to a selected learners or learner groups.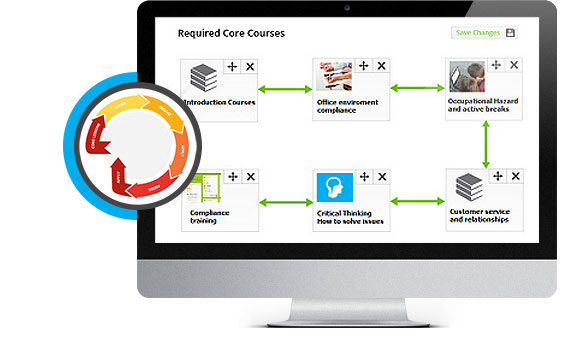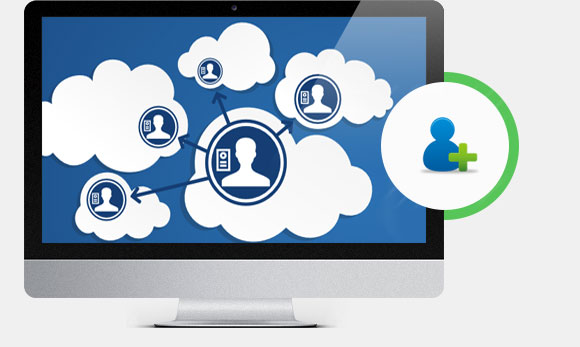 Multi Tenant
Create multiple fully customized and branded tenant infrastructures within your LMS. Multi Tenant allows you to have multiple clients, vendors or partners within your Training platform with different themes, separate branding and rules.
eCommerce
Sell your courses to your customers, partners or resellers with our secure and easy shopping cart experience. Our Training platform integrates with different e-Commerce platforms such as Magento, Drupal, PayPal, authorize.net, Woocommerce and more.
Get a live demo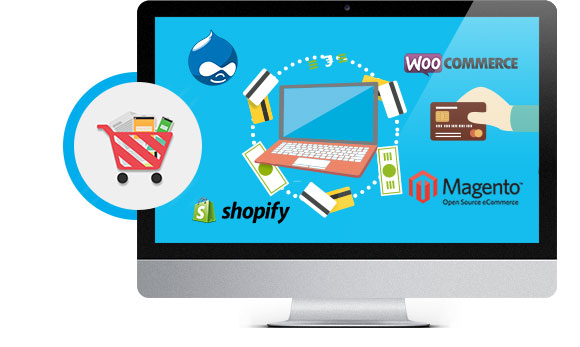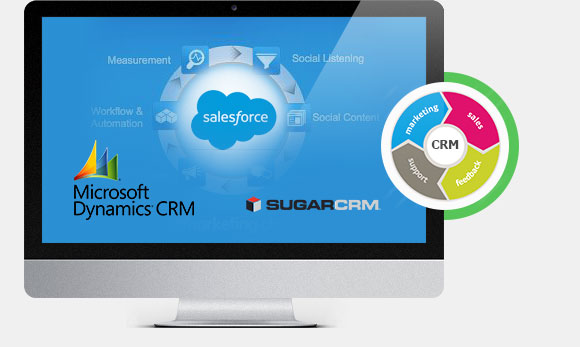 CRM Integration
Employee, partner and customer training within your CRM. Complete two-way integration between CRM and Paradiso training platform that provides a seamless end user experience. Our Training Platform integrates with Salesforce, Sugar CRM, Microsoft Dynamics CRM and more.
Blended Learning
Manage Blended Learning with Paradiso training platform. Our training platform delivers effective blended learning with a focus on the learning process.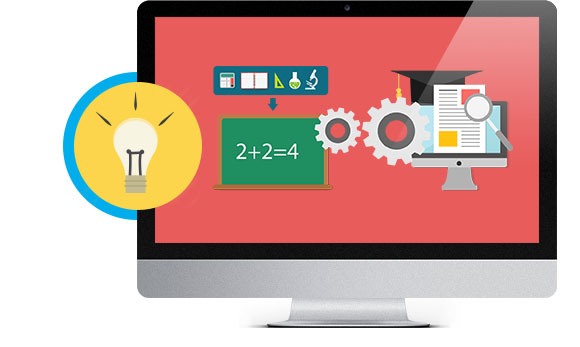 Embedded Virtual Classroom
Blend traditional classroom instruction with eLearning, virtual classrooms and recordings
SSO + Social Sign in LinkedIn/FB/Twitter/G+
Create a seamless user experience. Single Sign On (SSO) API allows you to sign into your Training instance from another application with a single click, without a need to switch between the two applications.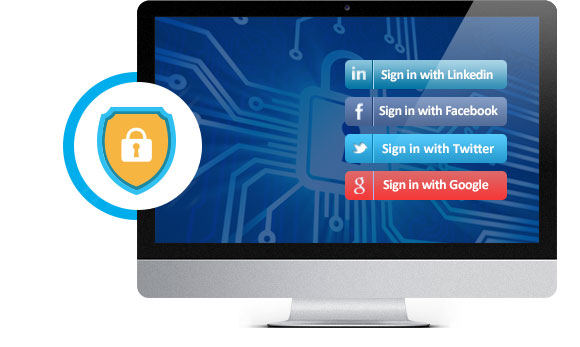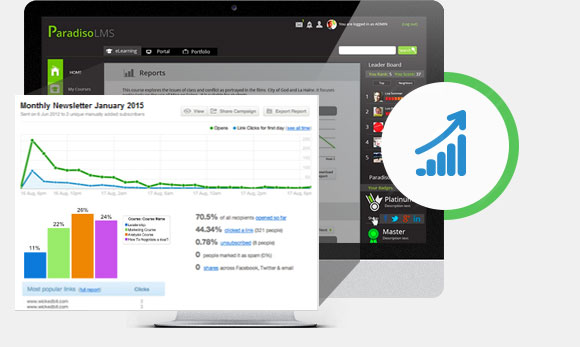 Advanced Reports
Paradiso LMS Reports dashboard gives you a detailed overview of the learning activity. Run, save and schedule a wide range of advanced custom reports. Export reports to CSV and PDF.
Get a live demo
Recommendation Engine
Recommendation engine, similar to Amazon, that analyzes data available on our training platform to recommend similar or related training and make suggestions to your learners.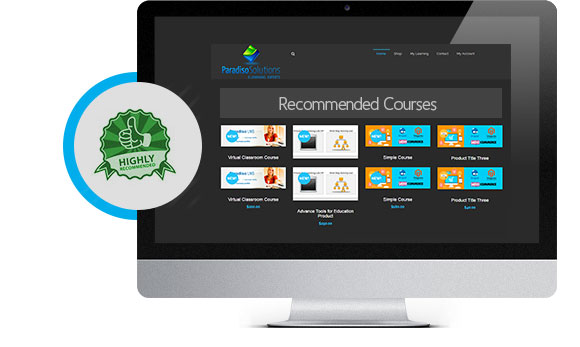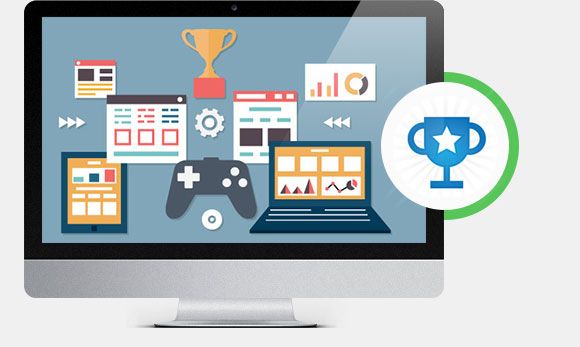 Gamification
Stimulate learning behaviour and Increase learner engagement by creating a fun, competitive e-Learning atmosphere, complete with rewards, games, points and badges - this is where e-learning thrives!
Social Media Integration
Paradiso Training Platform Integrates with Facebook, Twitter, Google+ and more. Our Social media tools provide blogs, chats, wikis, social walls and other forms of discussion to allow collaboration among students from across the institution.
Start free trial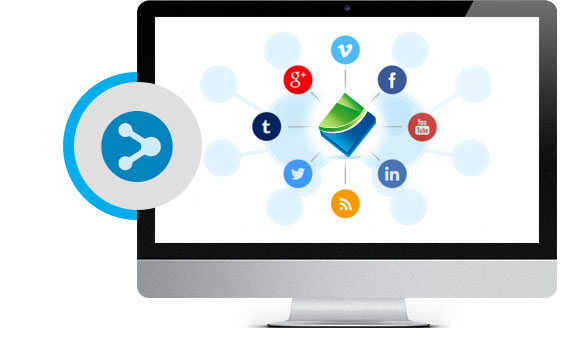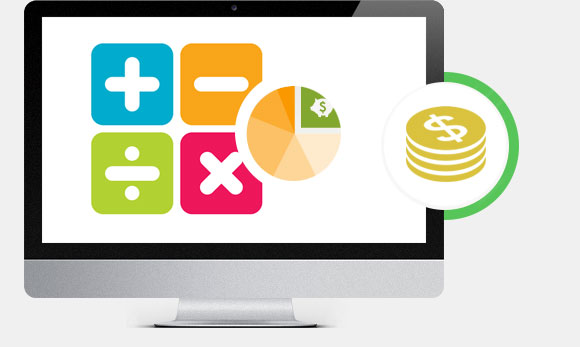 Accounting Integration
Paradiso Training platform seamlessly integrates with your accounting software. Invoicing, auto-enrolment, user synchronization, reporting, expiration of course enrollment depending on the contract and much more.
SCORM / AICC / Tin Can
Paradiso training platform is SCORM and TinCan API compliant so weather you use Articulate, Captivate, Camtasia or any other authoring tool, your content will work.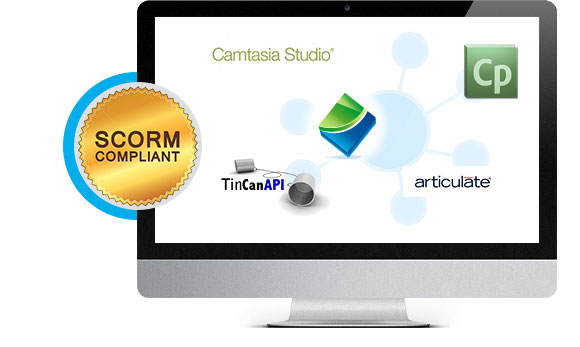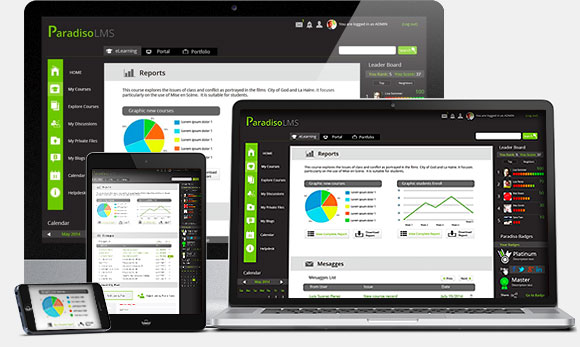 Mobile Learning
Get access to learning anytime, anywhere and on any device. Full access to all the LMS features on mobile devices. Learners, educators and clients can easily access their training from tablets, smart phones and other portable devices.